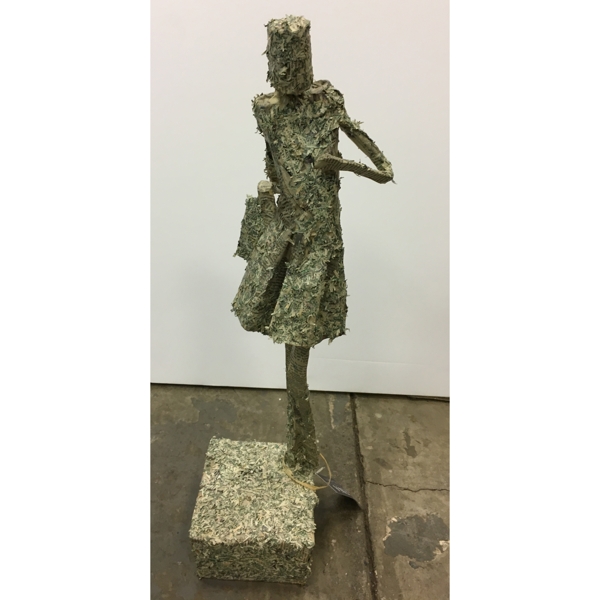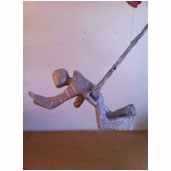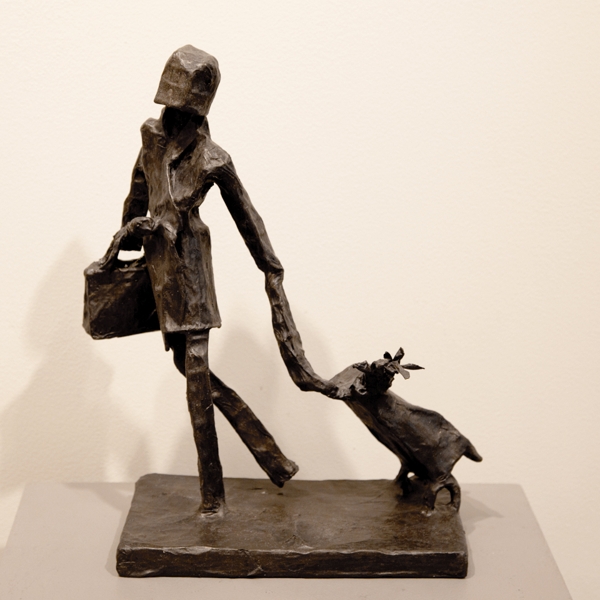 ---
Constance Chabrières
After a career as a UNICEF Program Coordinator in Early Childhood Care in post conflict countries, Constance Chabrières began to work as a full-time sculptor in 2004. Her travels and work in the humanitarian sector influence and inspire her artistic creations.

Chabrières, a self-taught artist, observes her subjects, looking for the most essential lines, then sketches shadows and transforms them into sculptural creations. Looking at shadows allows her to have a 'clean' look at people, undisturbed by all indications and details conveying socio-economical information. It also helps her to focus on an individual subject's unique rhythm and movement. Chabrières captures something beyond what is visible and expresses the sensations of a moment, memory of universality shared by us all. Her artwork is always a question of balance, and twists and plays with our perceptions.

All of her sculptures are named after the place where she did the initial sketch. Her sculptures are in mixed media and paper mache. Upon request, sculptures can also be cast in bronze.

Chabrières' works can be found in galleries and collections worldwide, including, Tour First (France's tallest skyscraper), Grand Marché d'Art Contemporain, Paris, Biennale de Sculpture Grands Formats, Galerie Geraldine Banier and Galerie Nicolas Mazet in Paris, Bois des Moutiers, Varengeville-sur-Mer, France, Gallery B, Bethesda, MD and World Bank, Washington DC, USA.
Artwork Inquiry
Fill out the form below to request information about this artwork.