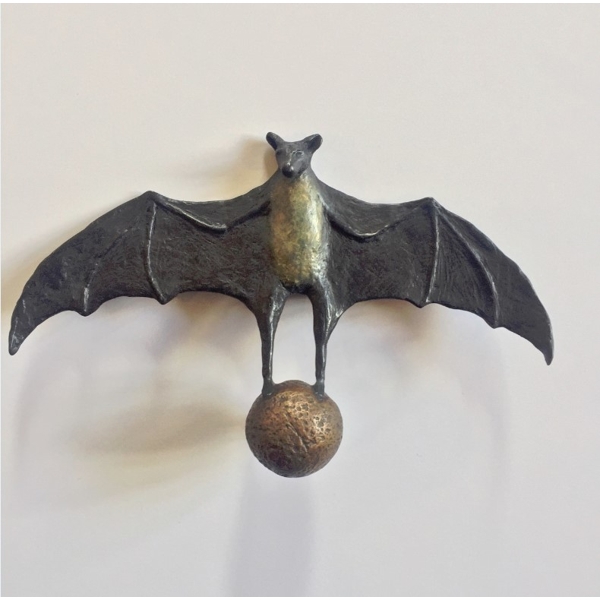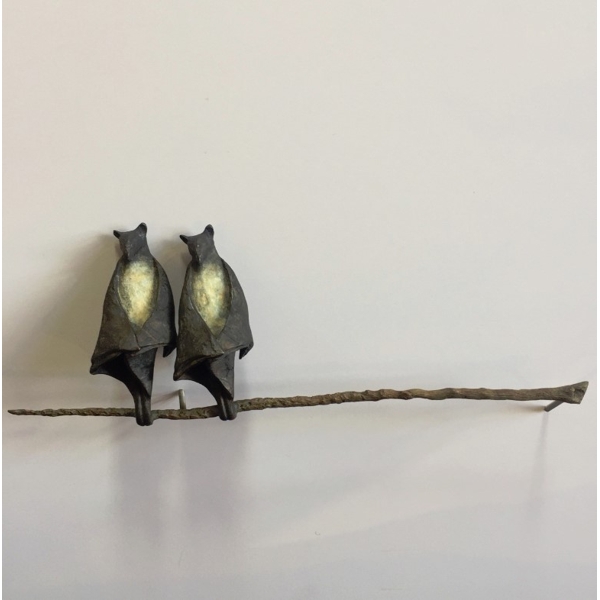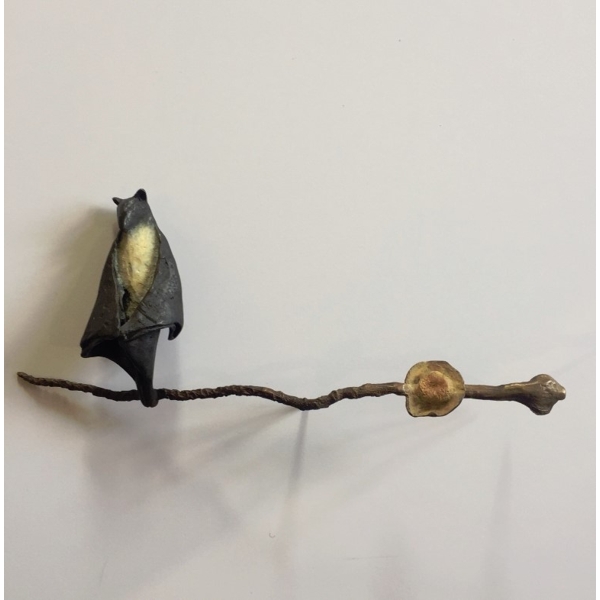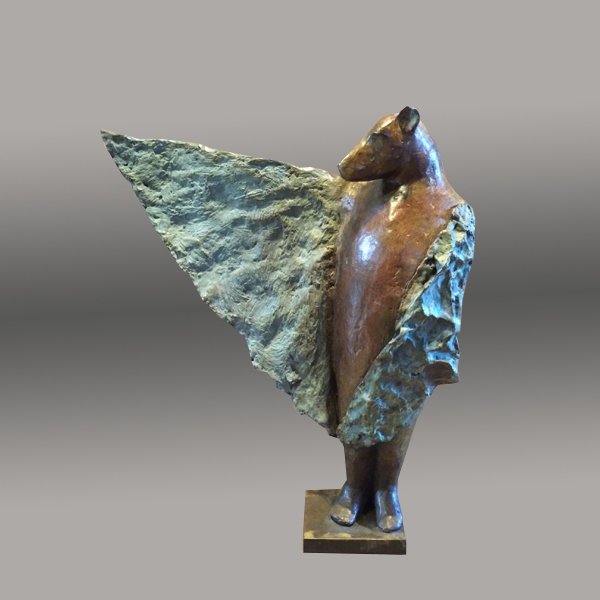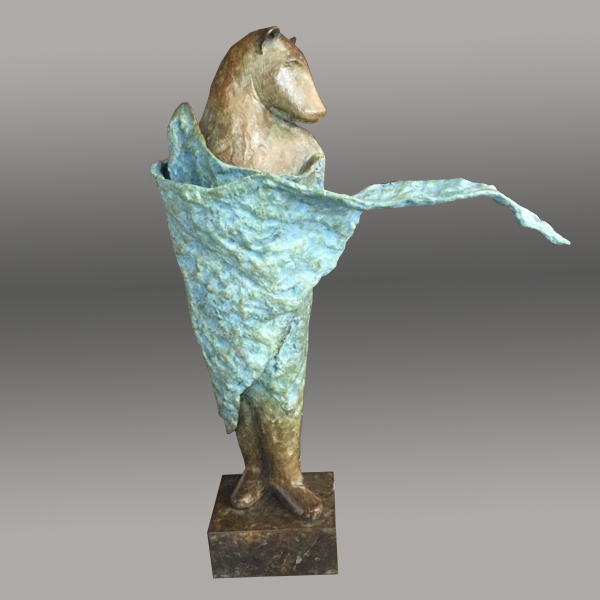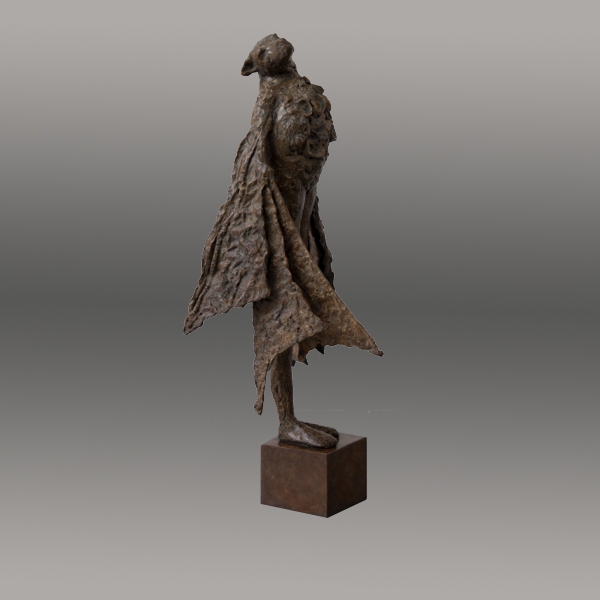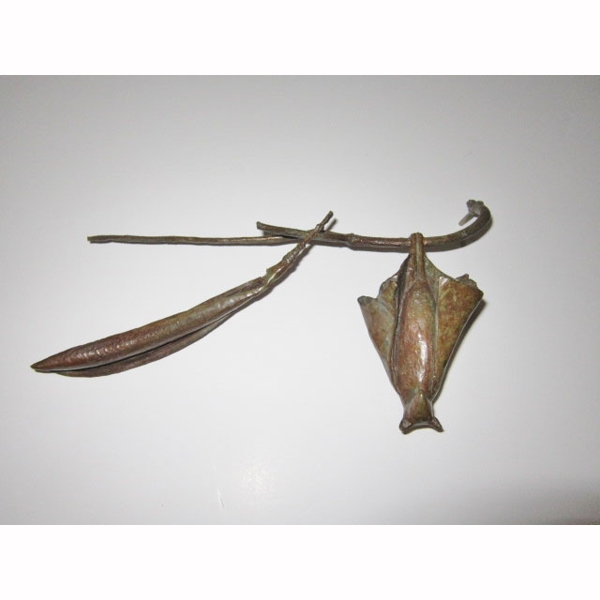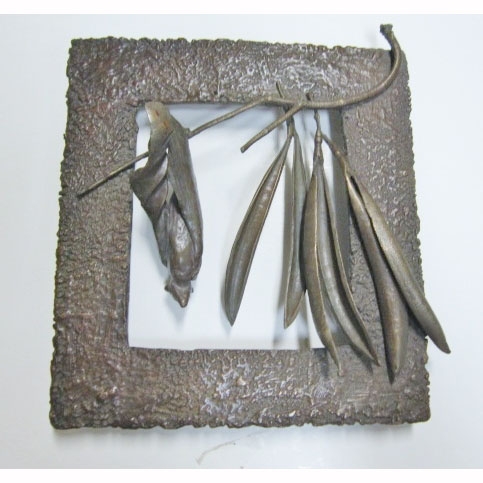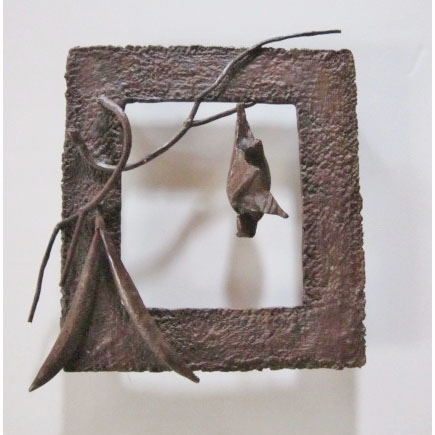 ---
Copper Tritscheller
A self-taught sculptor, Copper is drawn to what she considers the "misunderstood" animal, and much of her work centers on bats and burros. Pushing the barrier between animal and human, she approaches her subjects from all angles, playing on them both as animals, and morphing them with human figures.

Copper was first inspired to sculpt bats when she was visiting a temple in Chachongsao, Thailand, where she encountered hundreds of thousands of bats hanging above her, wings gently quivering, while she was exploring the grounds. Copper remembers that she had never thought about bats before but at that moment she was captivated and started her research on bats. The more she learnt the more she respected them and wanted to find a way to help people understand and appre-ciate them. In her work she enjoys taking liberties with their features and morphing them with humans, blurring the lines between bats and people.

Today, Copper splits her time between Thailand and the US. Her body of work continues to grow and can be found in galleries in the US, China and Taiwan.
Artwork Inquiry
Fill out the form below to request information about this artwork.