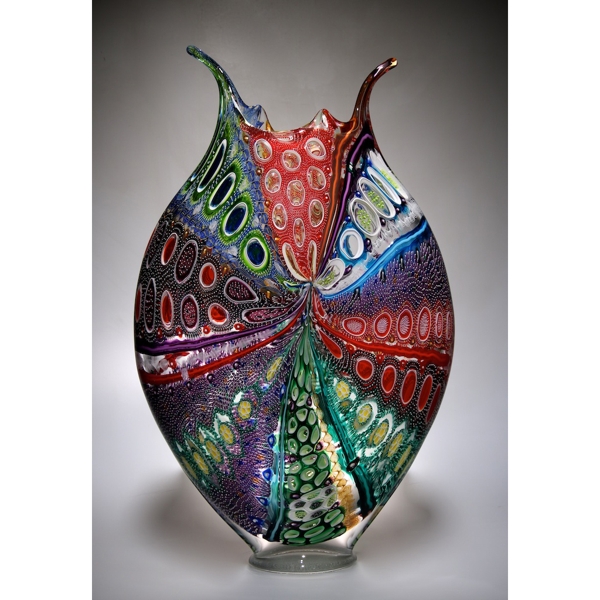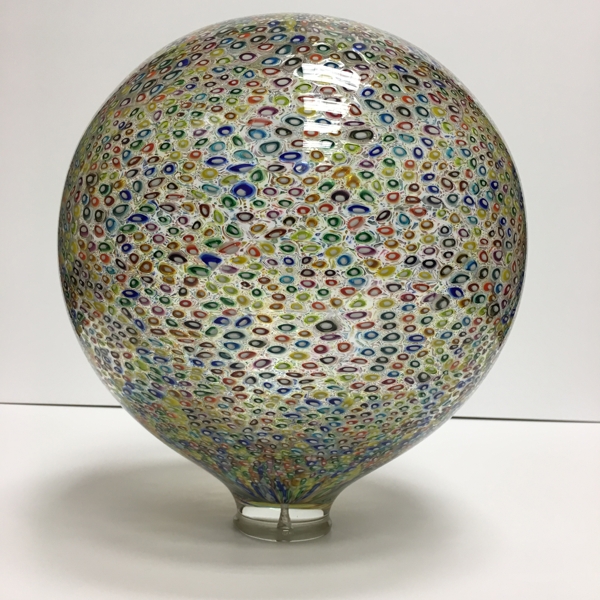 ---
David Patchen
David Patchen creates vivid and luminous glass works using the time-honored techniques of cane and murrine glass blowing, originally discovered in the glass blowing studios of Venice. Patchen studied in the Public Glass studio in San Francisco under Afro Celotto.

Patchen sees glass as both a thoughtful creative process, and an exacting technical challenge. He focuses on color and pattern, and works to infuse as much detail as he can into the delicate and complex medium of glass. Each detail is purposeful, and planned well in advance of the creation of each work. Color is just as integral to these works as pattern, and Patchen is ever-conscious of using complimentary and contrasting colors to give the viewer a striking visual experience. His graceful forms are his own diverse and multi-layered three dimensional canvases, which draw on inspiration from textiles, ethnically distinct colors, and the marine environment. Series by Patchen include Bloom, Foglio, Resistenza, Parabola, Sphere, Piscine, Allegro, and a variety of panels and other creative forms.

Patchen' has exhibited his works in collections across the US, including the SOFA show in Chicago, IL, the Museum of Glass, Tacoma, WA, ART Palm Beach, Palm Beach, CA, and received a Juror's Choice Award in ArtSpan San Francisco, San Francisco, CA. He also exhibits internationally in shows and collections including ART Shanghai, Shanghai, China, and galleries in Vienna, Austria, Calgary, Canada, Dusseldorf, Germany, and Oisterwijk, Netherlands, as well as being an Artist in Residence in Seto City, Japan. Patchen's expertise in these techniques have been collected into a book that is in the permanent collection of the Giorgio Cini Foundation's Centro Studi del Vetro (Glass Study Center) library in Venice, Italy and the Rakaw Library at the Corning Museum of Glass.
Artwork Inquiry
Fill out the form below to request information about this artwork.