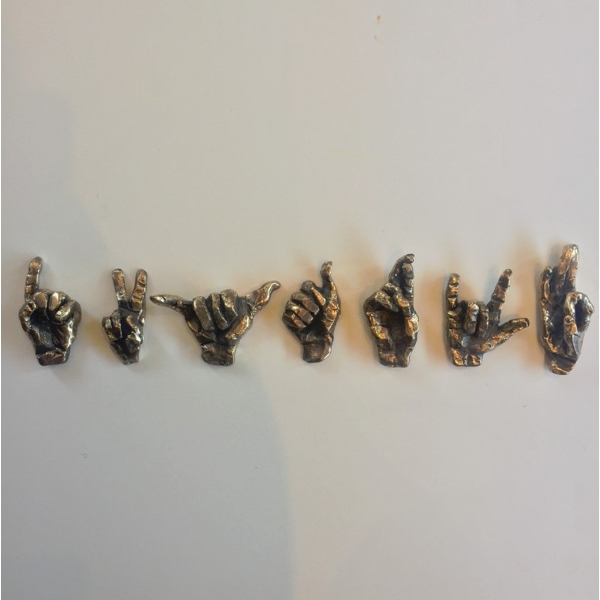 ---
Gail Folwell
Gail Folwell is a contemporary sculptor who holds a BFA from the University of Denver and has had an accomplished career in graphic design as well as extensive university and college teaching experience before she began sculpting full time. Her highly expressive bronze figurative work is full of inspiring energy and emotion. "Design and illustration are powerful tools", which gave Folwell "a sound understanding of anatomy and body mechanics," she says. She finds the human body, with all of it's musculature, speed, and grace, beautiful and inspiring. Her design approach considers the practical, emotional and environmental elements of the public art experience.

Folwell works in large and small scale, bronze, clay, or styrothane for public and private collections. She has exhibited with The National Academy of Design and The National Sculpture Society in New York, The Denver Art Museum in Denver, Colorado, and has completed monumental sculptural commissions for the National Hockey League, University of South Alabama, Vail Valley Foundation, Bowling Green State University, The city of Frisco in Texas, the Gerald Ford Amphitheater, and the Pro Football Hall of Fame in Canton, Ohio.
Artwork Inquiry
Fill out the form below to request information about this artwork.