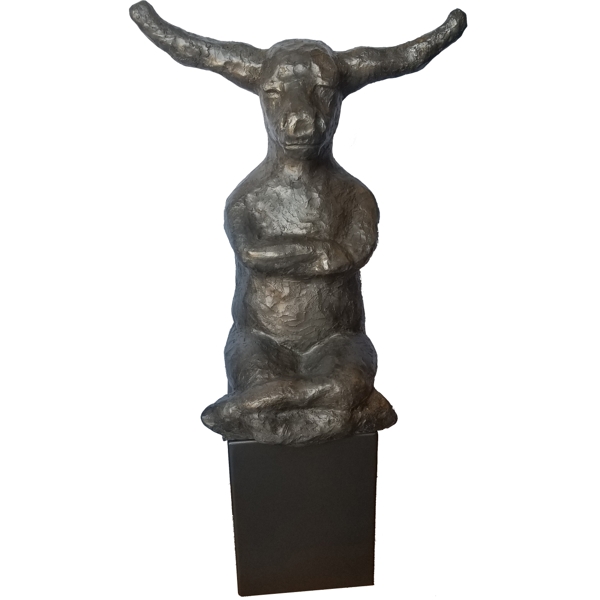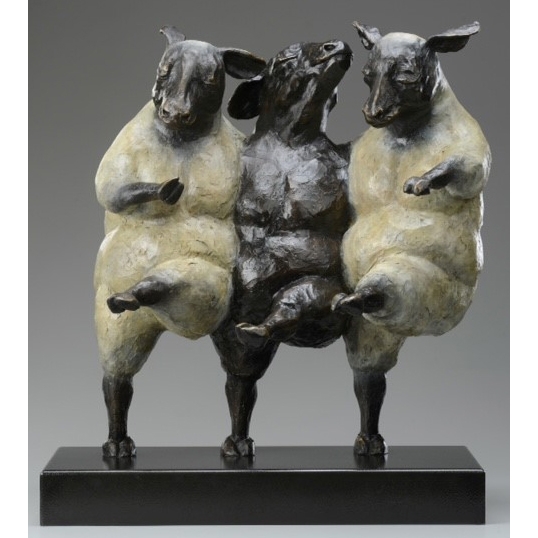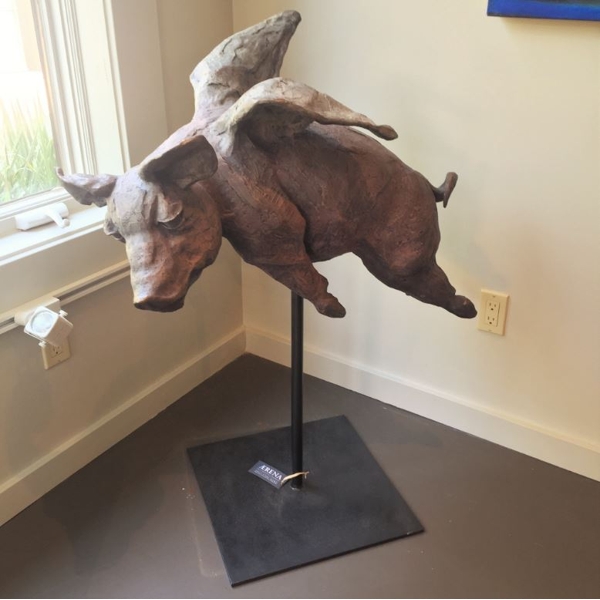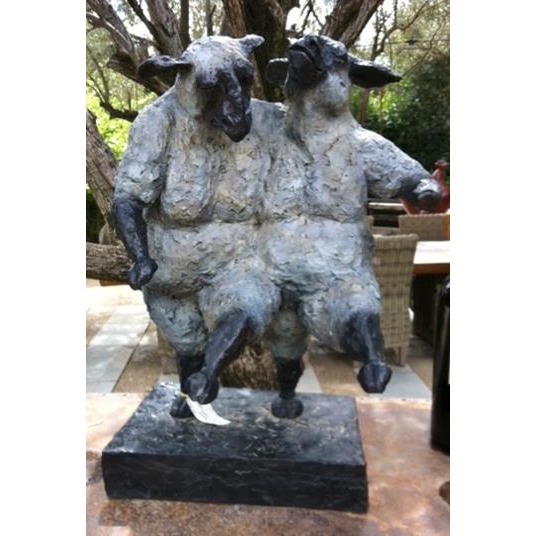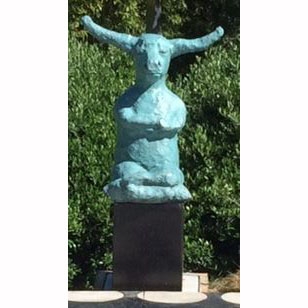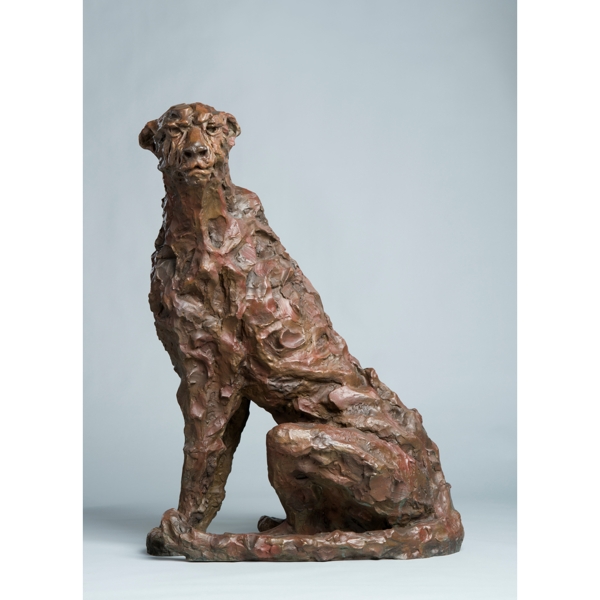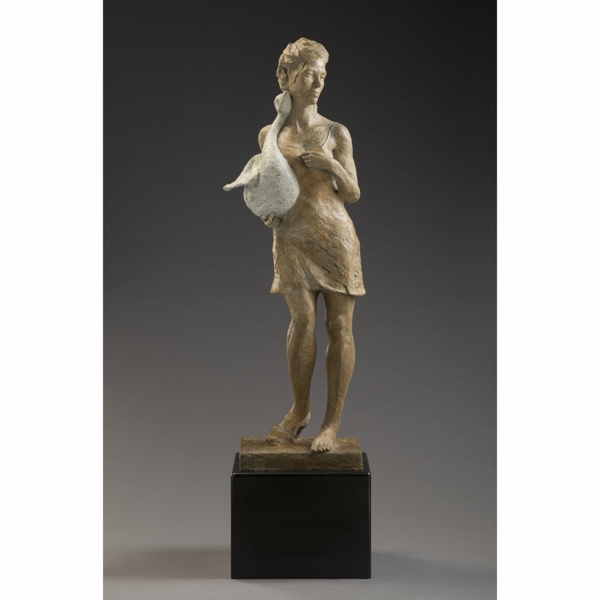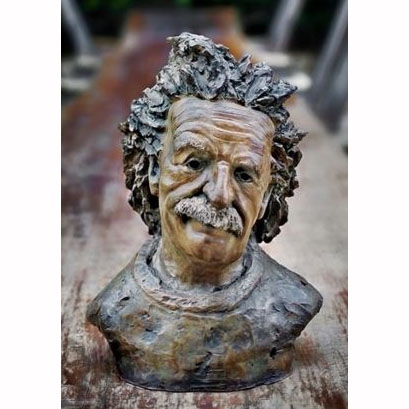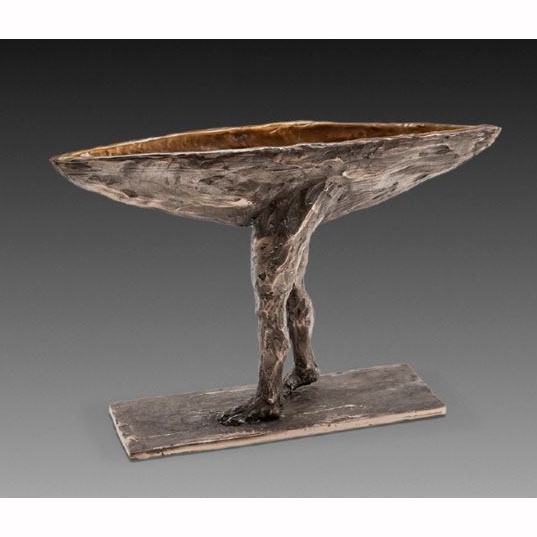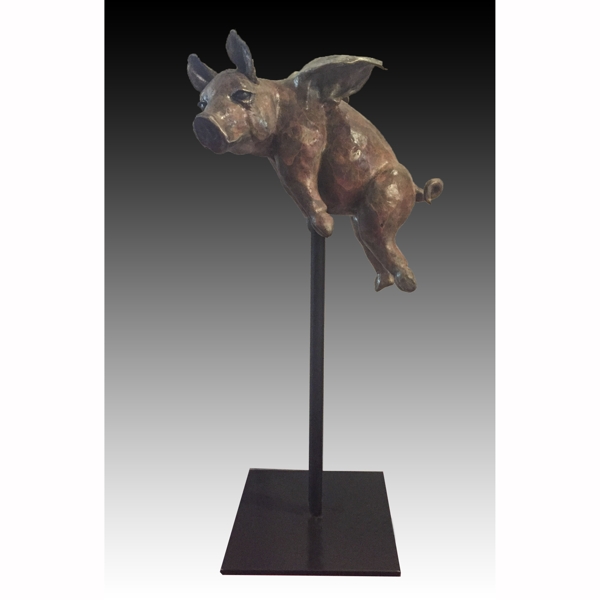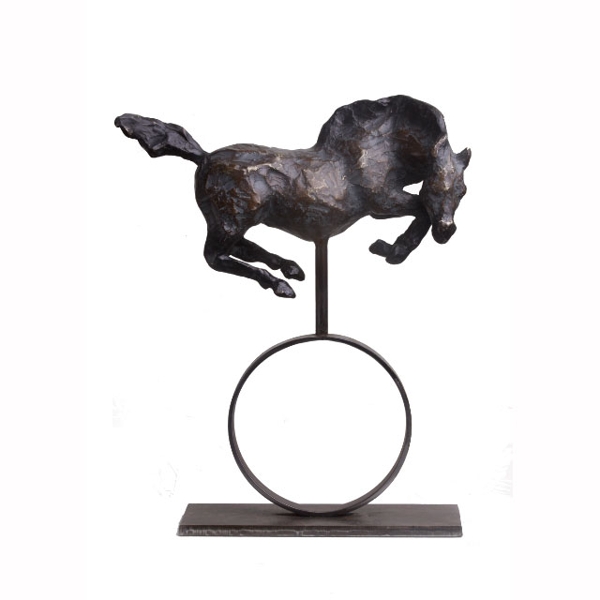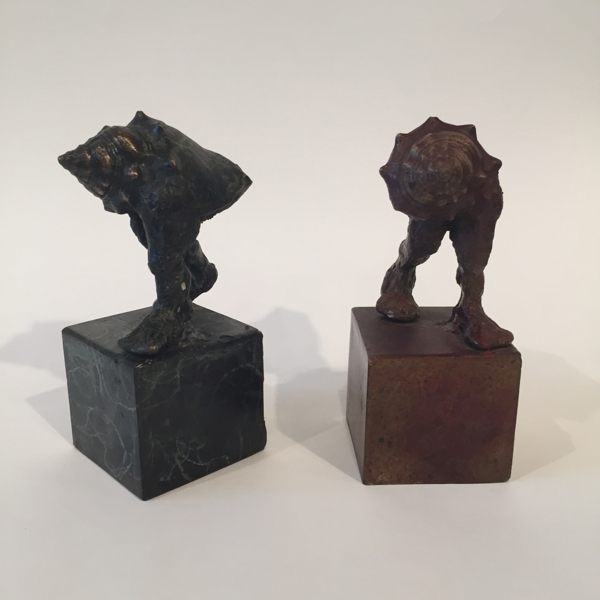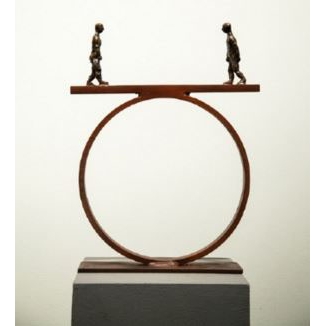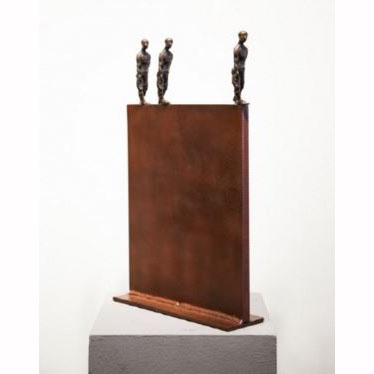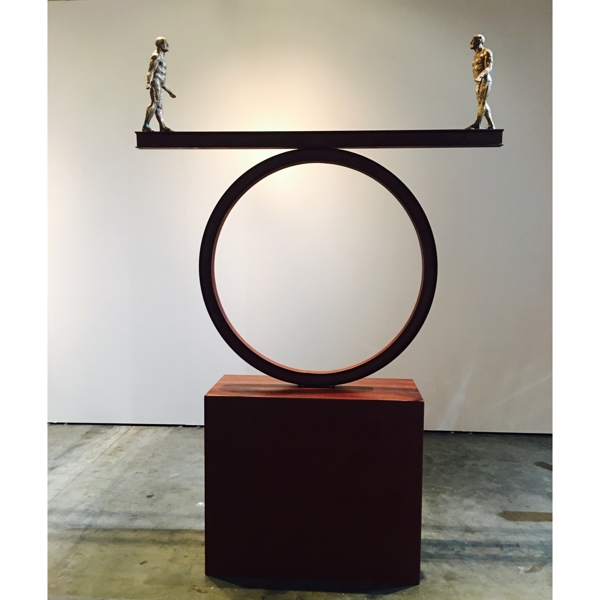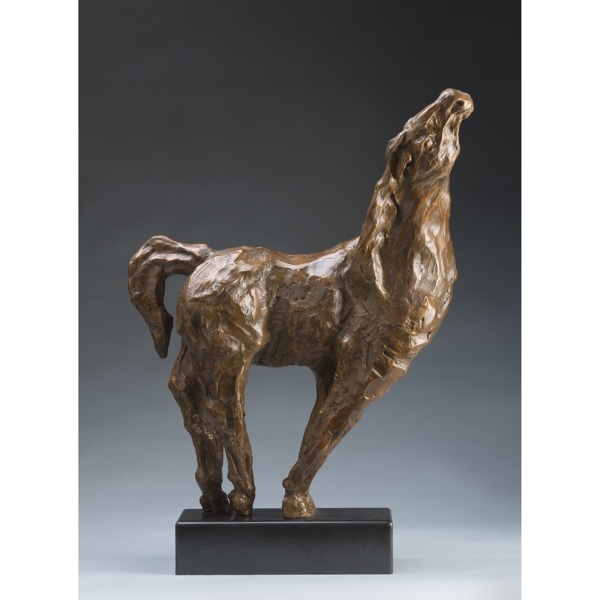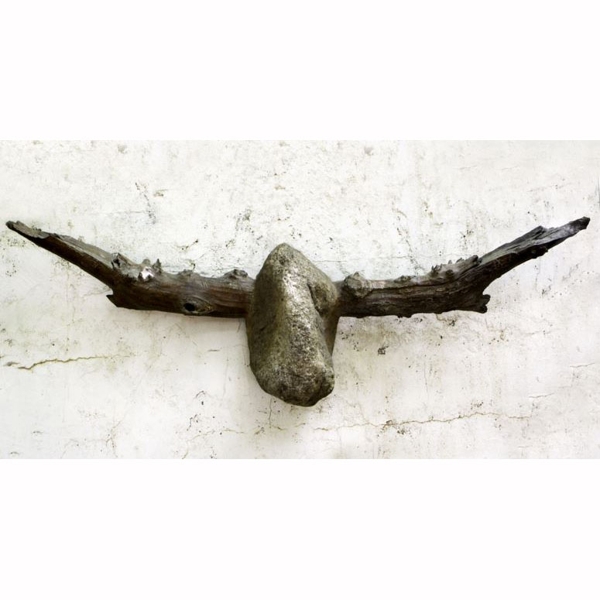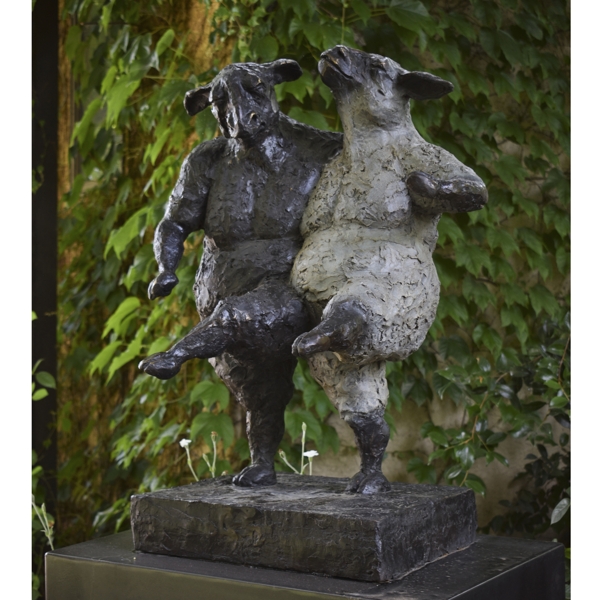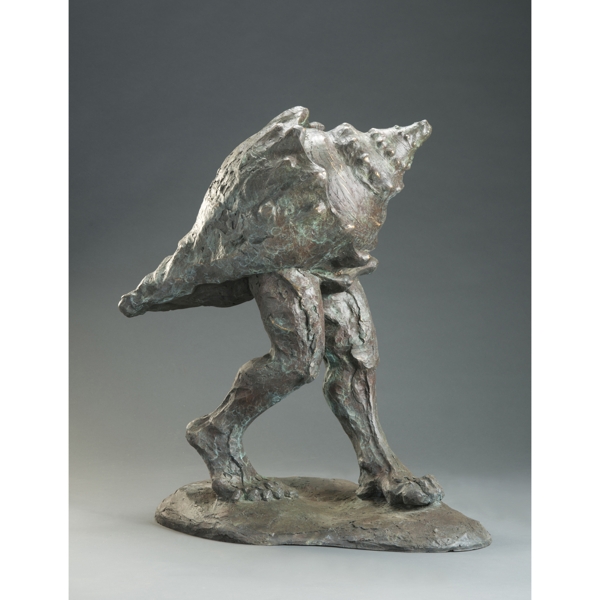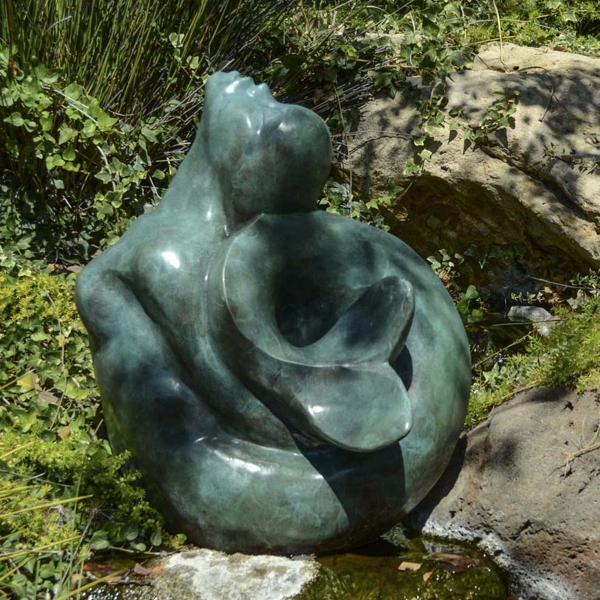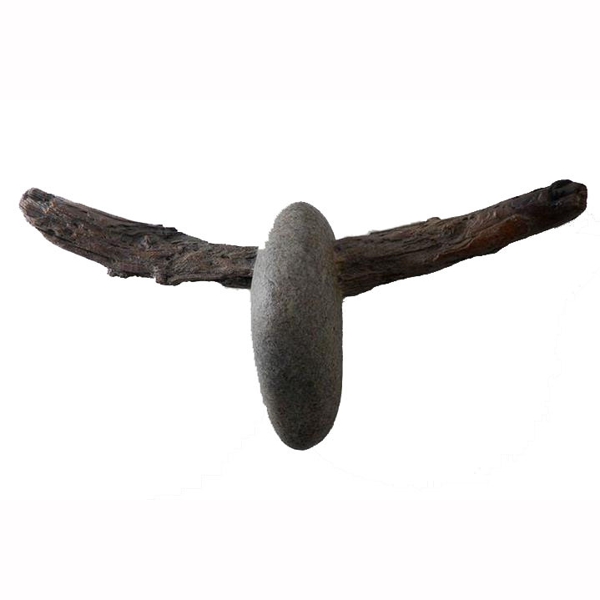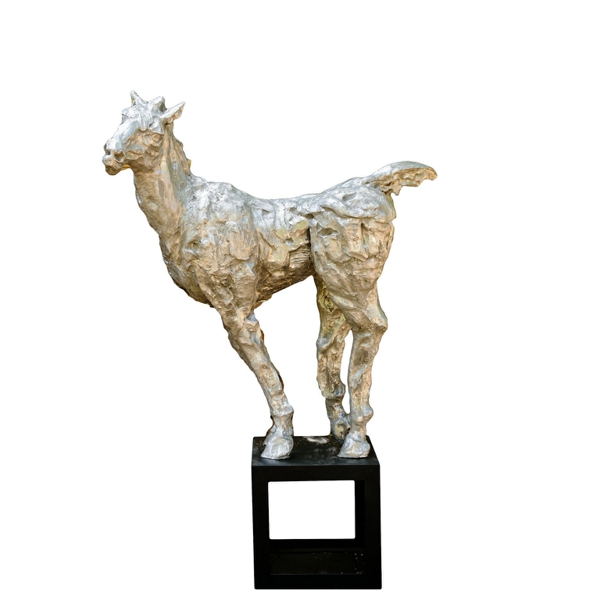 ---
Giuseppe Palumbo
Giuseppe Palumbo's whimsical, anthropomorphic sculptures delve into the human psyche through irony, wit, and humor. By applying classical techniques to his contemporary subjects, Palumbo's textured and spirited bronzes embody the essence of each being he portrays. The surprising humanization of common animals urges the viewer to identify with the creatures and forge surprisingly intense emotional connection with the artwork, shattering not only the barriers between viewer and artwork, but between human and beast.
In addition to Palumbo's renowned collection of animals, Palumbo pushes the boundaries of the human experience even further with his exploration of shapes and objects. From small people balancing precariously on ledges, to seashells and boats that have sprouted legs, Palumbo's sculptures trigger introspection within the viewers, pushing his audience to view themselves within the more serious, yet often still slightly zany, artwork.
Born in Rochester, NY, Palumbo began his sculpting career in 1992.  Curious and continuously seeking new techniques and teachers, he travelled to Pietrasanta, Italy, in 2005, where sculptors have traveled to since the days of Michelangelo.  Palumbo's studies have also taken him to Mexico, South Carolina, Loveland, CO, Scottsdale, AZ, and the Art Students League in Denver.  Palumbo moves between studios in California and Colorado, and his work has been exhibited throughout the US, including at Loveland Sculpture Invitational, SoFA Sculpture Show, Santa Fe, NM, Art Expo, NY, San Francisco  ArtMkt and San Francisco Art Fair.  Palumbo's whimsical sculptures can be found in many public and private collections throughout the US and the world, including Queen Raina of Jordan's private collection.
Artwork Inquiry
Fill out the form below to request information about this artwork.