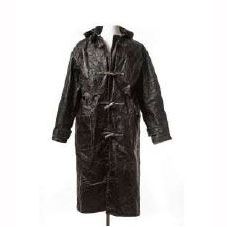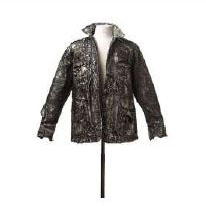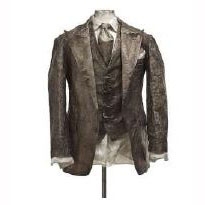 ---
Greg Lauren
Greg Lauren is a painter, sculptor and actor who works in a broad range of media. He earned his B.A. in Art History from Princeton University and, as the nephew of fashion designer Ralph Lauren and son of executive vice president of design at Polo Ralph Lauren, Greg Laurens career spans a colorful and exciting history. Early on Greg gained recognition as a cover artist for DC Comics, Vertigo and Hellblazer. More recently his paintings and sculpture have gained the focus of solo showings exhibited throughout the United States. "Alterations" Greg Lauren's newest body of work comprises sculpture created by his hand using only paper and thread.

In this series of iconic sculptured silhouettes he explores his own relationship to clothing, creations Lauren felt compelled to create after having grown up "learning how to dress like Cary Grant, JFK and Gary Cooper but feeling inside like I was Oliver Twist." Greg believes, "It's the piece men put on every morning to face the world". He goes on to state "Men are like ,,Which character in a movie do I want to be today? The rugged, blue-collar guy? The military hero?'. It's very easy to dress the part and play a role by stepping into these suits; it's an exterior representation, a kind of armor. It's Lauren's painstaking detail, executing every last feature of the pieces that make them wondrous to view up close. Each work is based on an actual vintage garment which he completes using a sewing machine given to him by his mother before she passed away. Each piece has a story about the roles we play in our lives, our families, in the circles of people we know. "For me, Superman is the perfect example. When you take away the bright colors, you have to think: Who is Superman when he's not heroic?"
Artwork Inquiry
Fill out the form below to request information about this artwork.