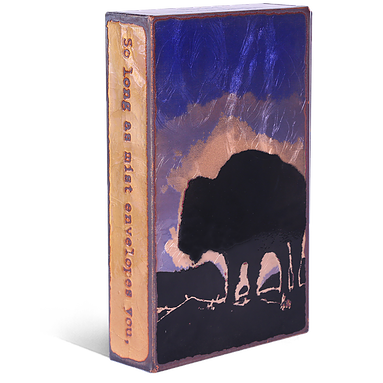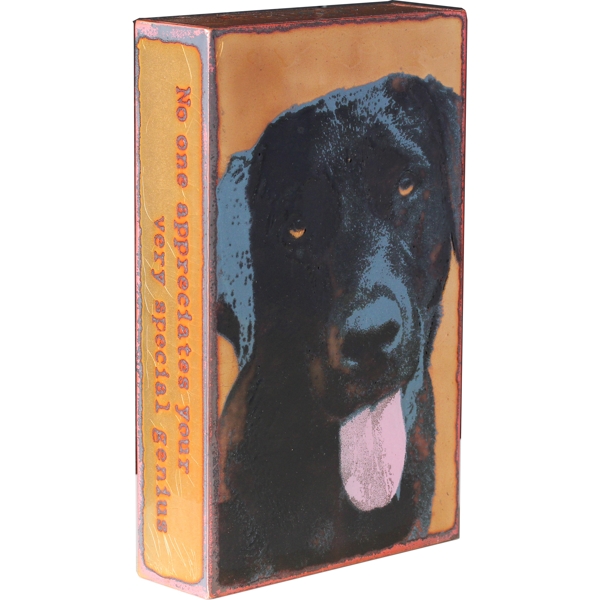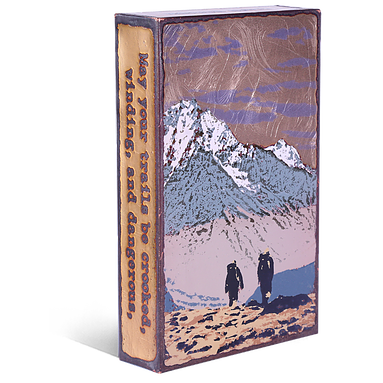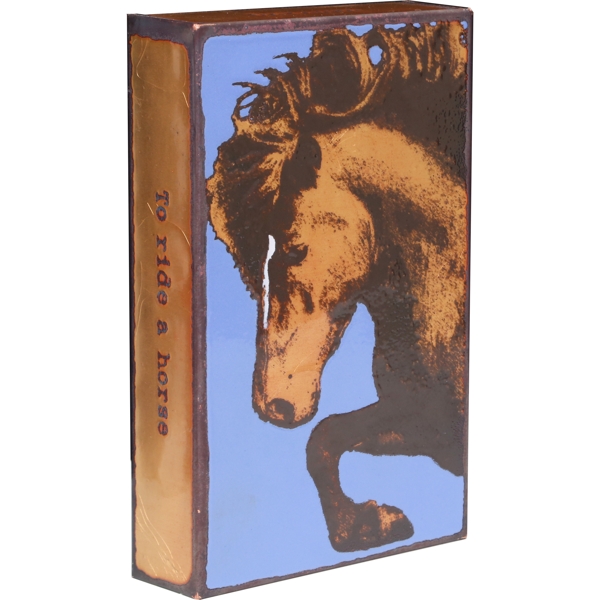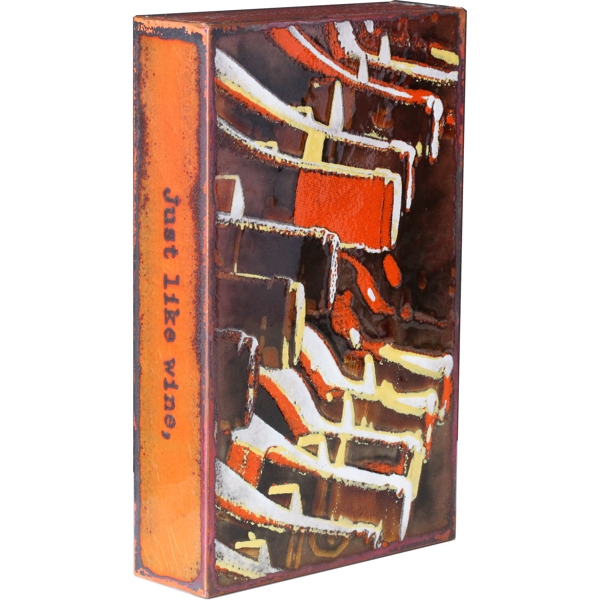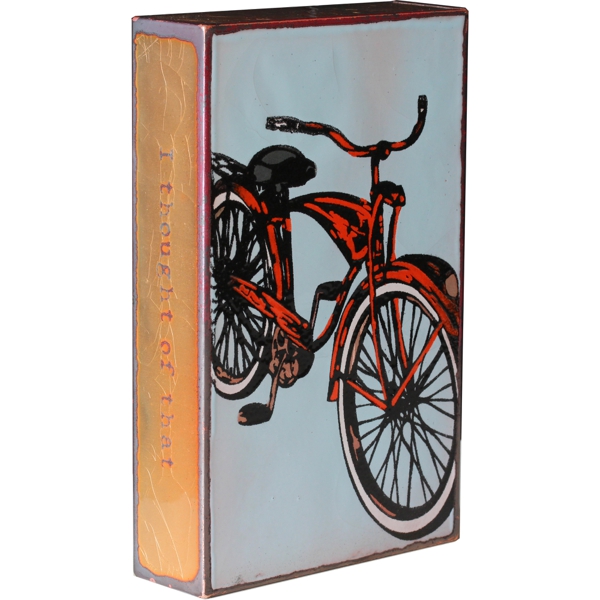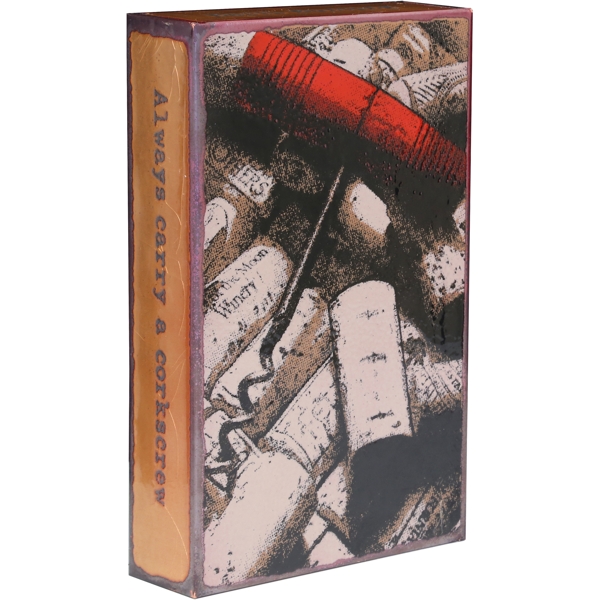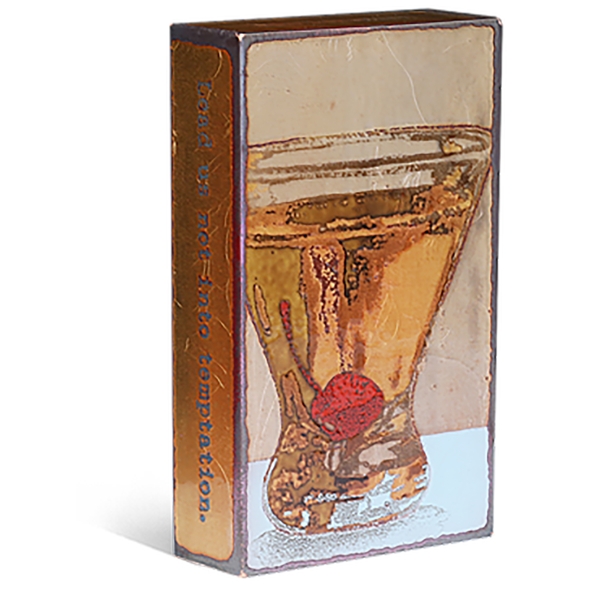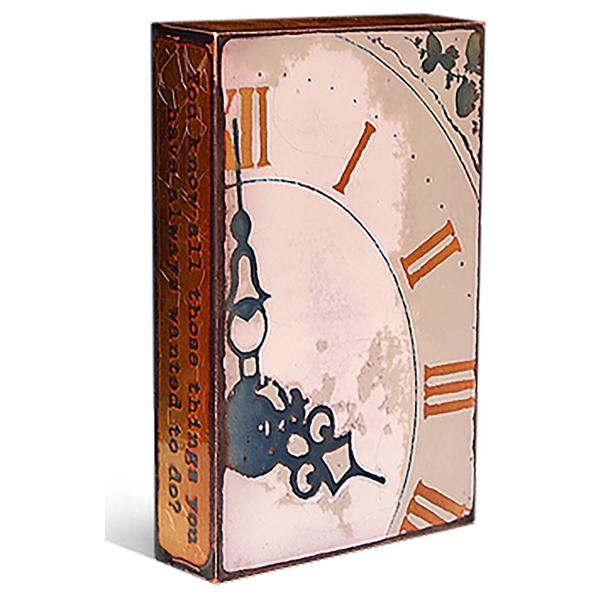 ---
Houston Llew Studio
Houston Llew's beautifully crafted and highly specialized enameled tiles provide a uniquely modern view on the ancient medium of vitreous enamel. Mentored by master enamellist Zingaro, Llew takes the often-abstract medium and applies it to stunningly representational depictions. Utilizing the intrinsic nature of his delicate layers of glass, Llew designs pieces that refract light in beautiful and unexpected ways, almost seeming to glow from within. Llew pairs each image with a carefully selected quote from sources such as poets, ancient philosophers, modern music, or well-known artist to bring the scene to life and create a complete story.

Each elaborate artwork, known as a Spiritile, is created by hand, and employs the golden ratio to create a piece that will be both aesthetically pleasing and inspiring. Llew brings his designs to life by dusting finely ground glass onto copper tiles using hand-crafted stencils and hand sifters, and then heating them in a kiln. Next, Llew creates his signature crazed glaze by rolling a pin over the cooled glass. The distinctly cracked finish transform the intricate image by creating subtle changes in the light refraction within the glaze. While all the Spiritiles have their own unique stories, they also interact with each other in limitless combinations to gracefully adorn any environment and provide their viewers with daily inspiration.
Artwork Inquiry
Fill out the form below to request information about this artwork.