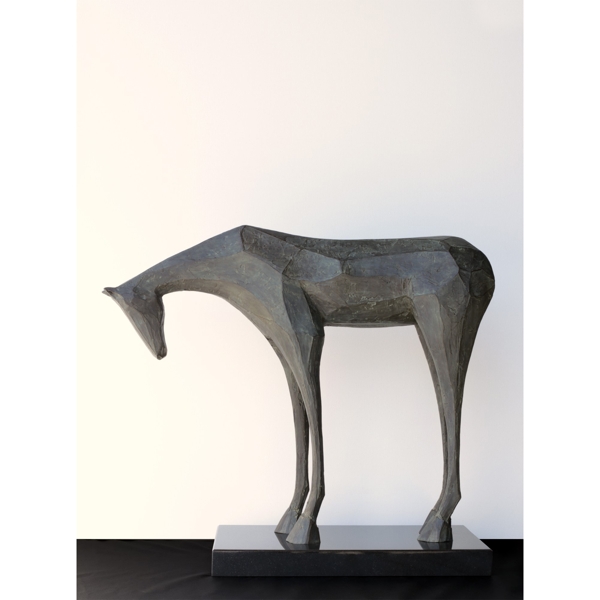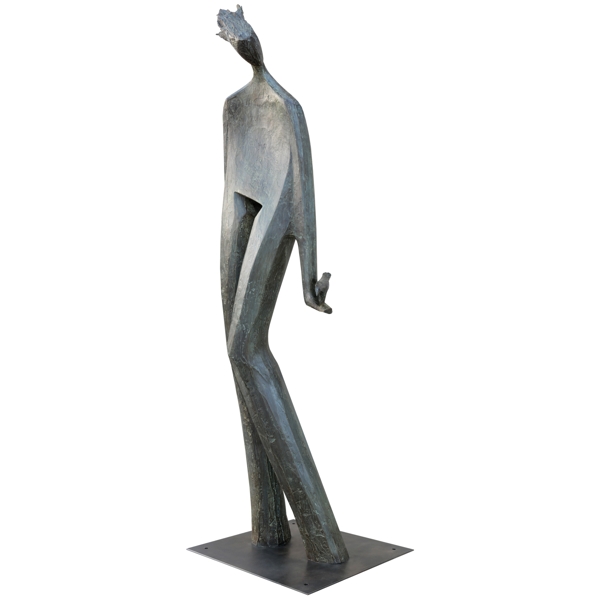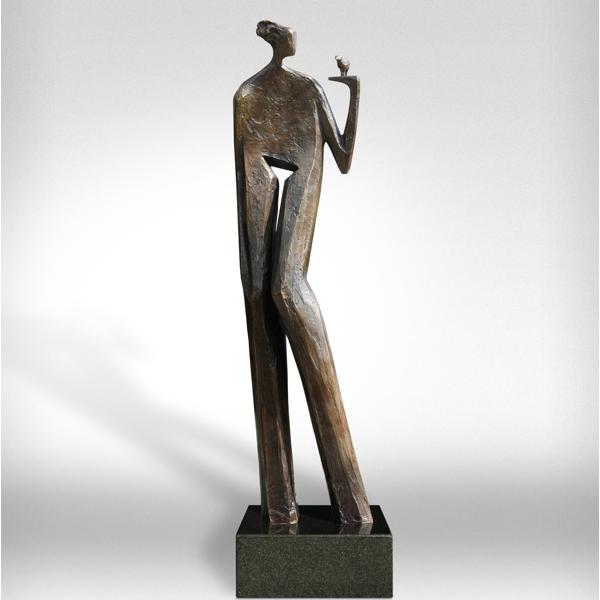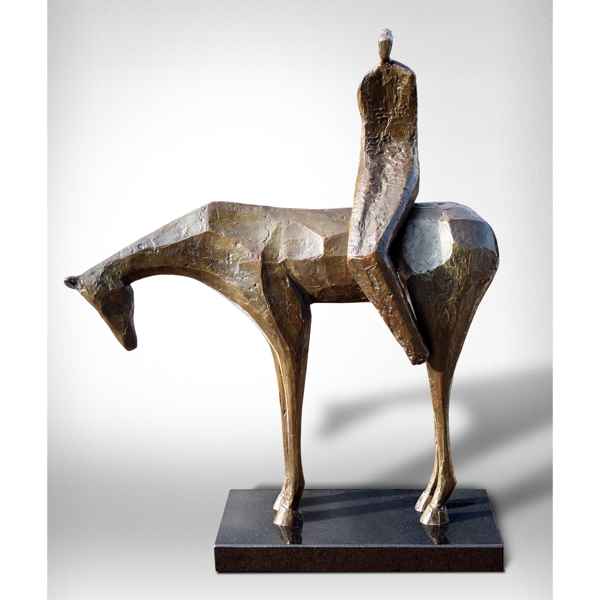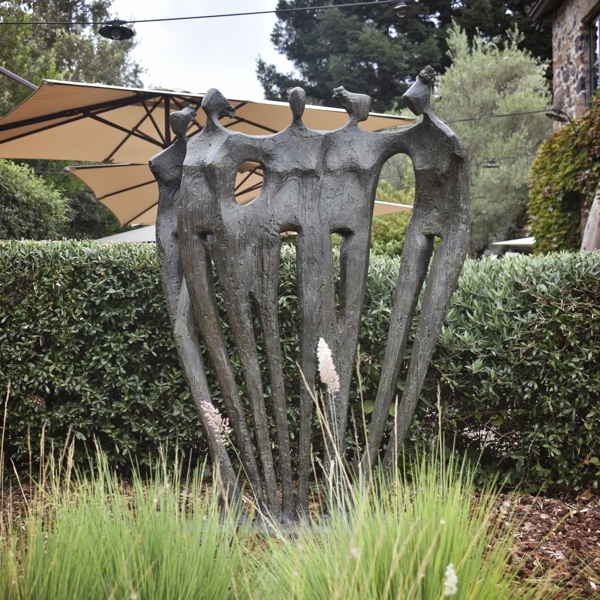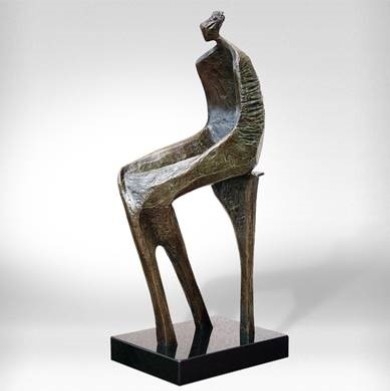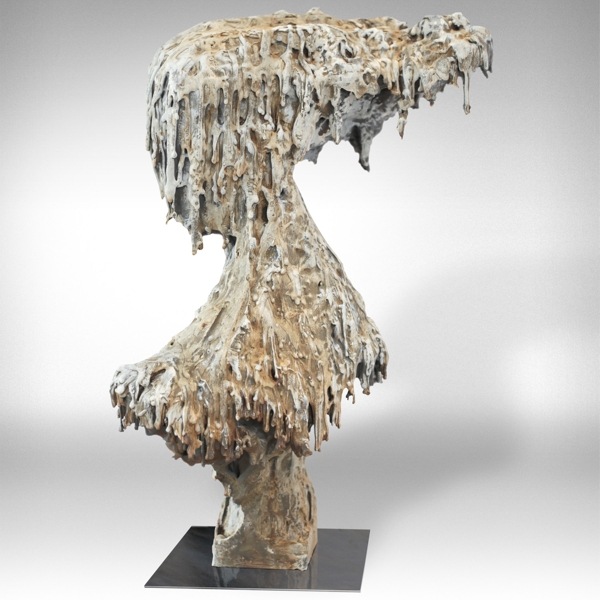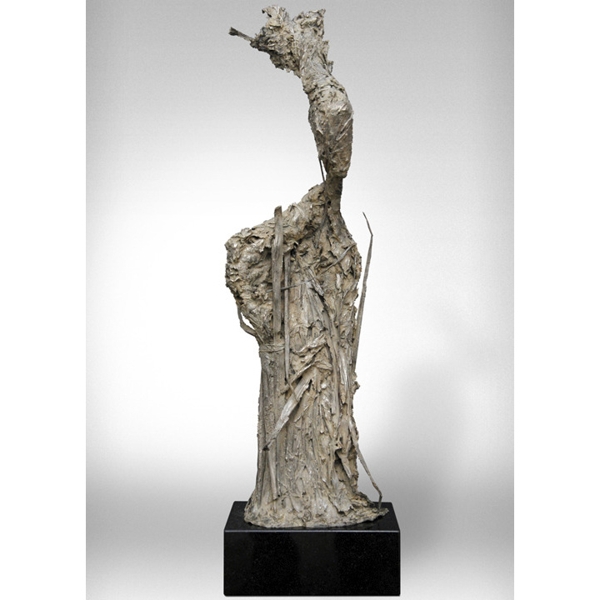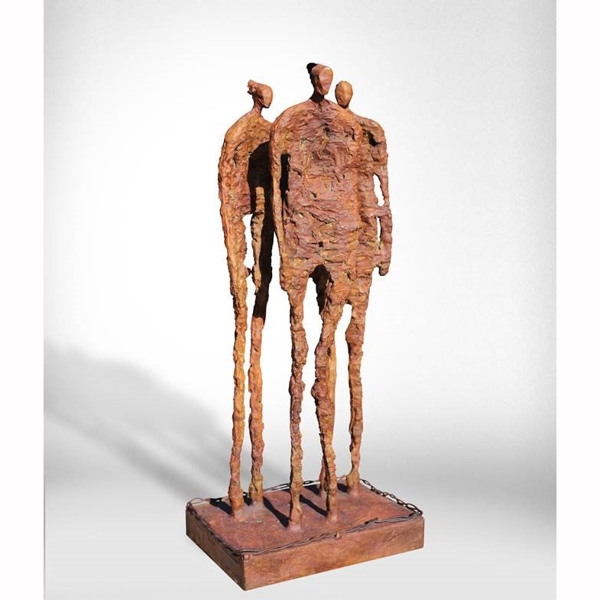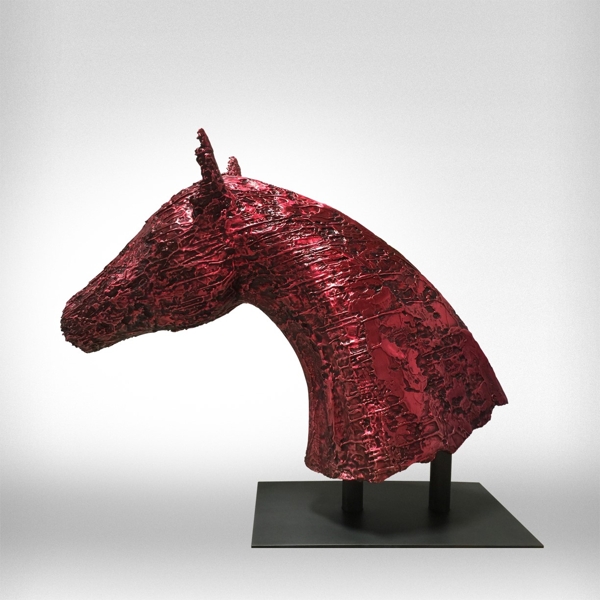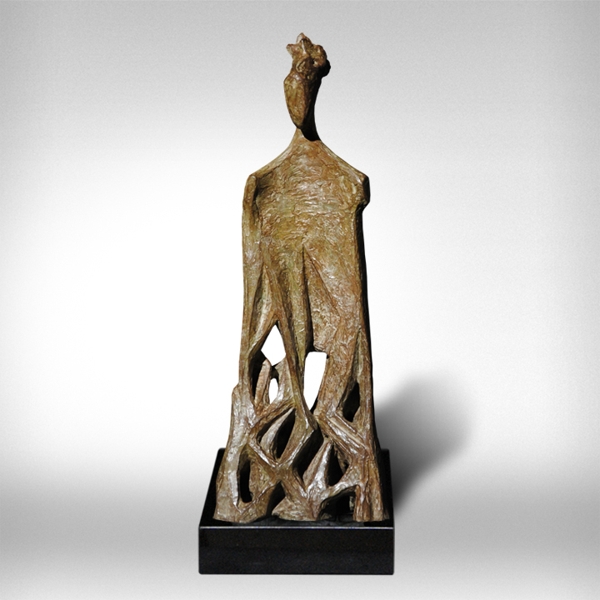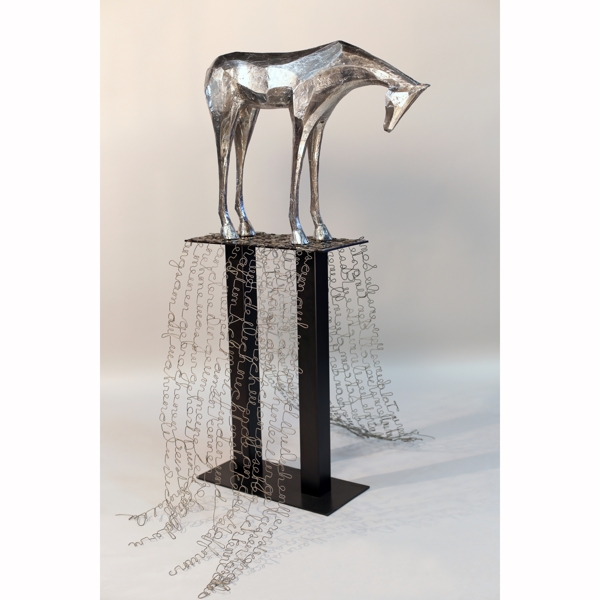 ---
jd Hansen
"I work on a sculpture with a strong concept in mind; I try to capture the bare essence of a human experiencing the moment she is in at that time. A certain tilt to the head or drop of the shoulder reveals if the subject is at peace or in turmoil. I strive to cover the gamut of human existence in a snippet of space and time."

jd Hansen's raw, ephemeral sculptures investigate interpersonal and intrapersonal relationships through the quantum physical lens that reality is fluid, depending solely on the experience. jd's delicate hand-bent copper script allude to any conceptual weight that people carry through their lives, whether it be thoughts, worries, guilts, or memories. The work doesn't scream to get its message across. The elegant forms and gentle curves, often broken up with a small jagged accent – an untamed tuft of hair here, a battered wing there – gently pull the viewer into an almost-meditative stillness, allowing the haunting melodies of the sculptures to resonate.

Hansen obtained a Bachelor of Fine Arts from the Art Center College of Design, Pasadena CA, with distinctions, and jd's work has been collected and exhibited by the Seven Bridges Art Foundation, the Park Taiwan Hotel, and the World Food Prize Museum to name a few, and has received the Museum Choice Award from the Bruce Museum in Greenwich, Connecticut.
Artwork Inquiry
Fill out the form below to request information about this artwork.