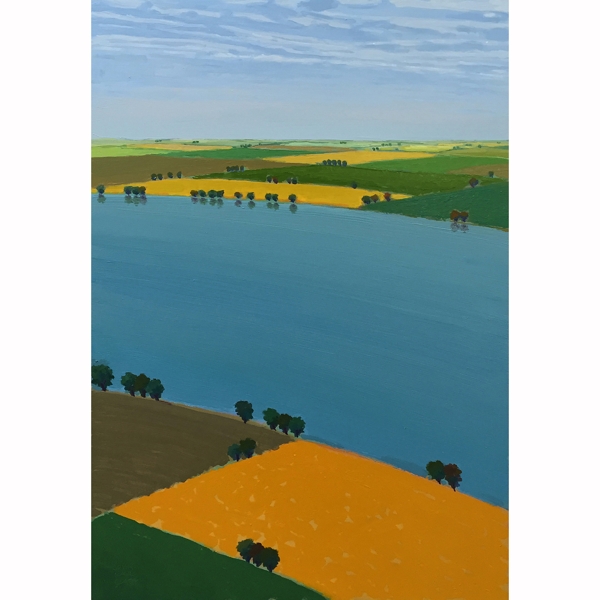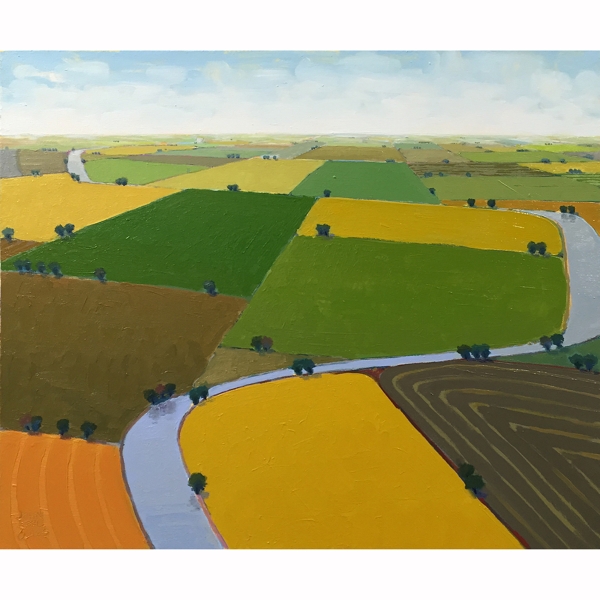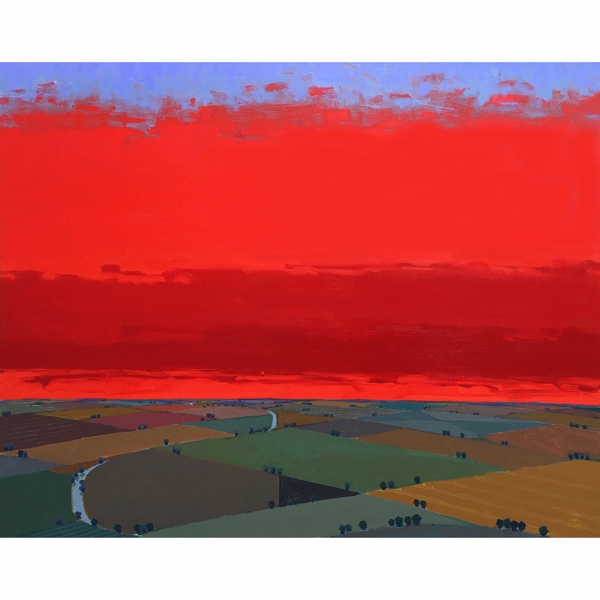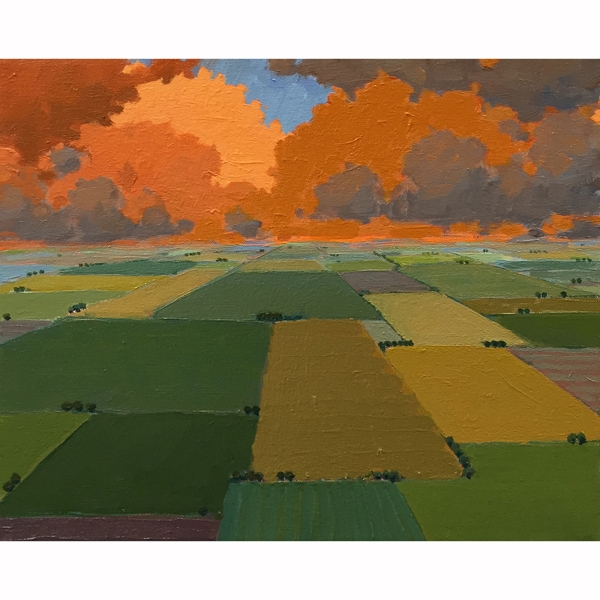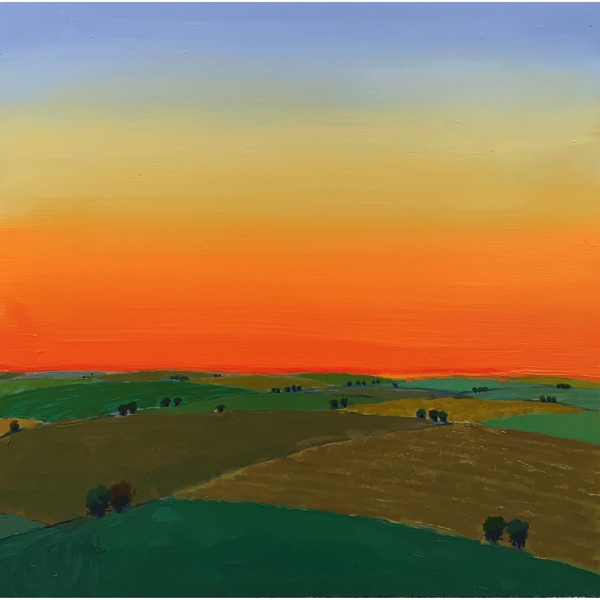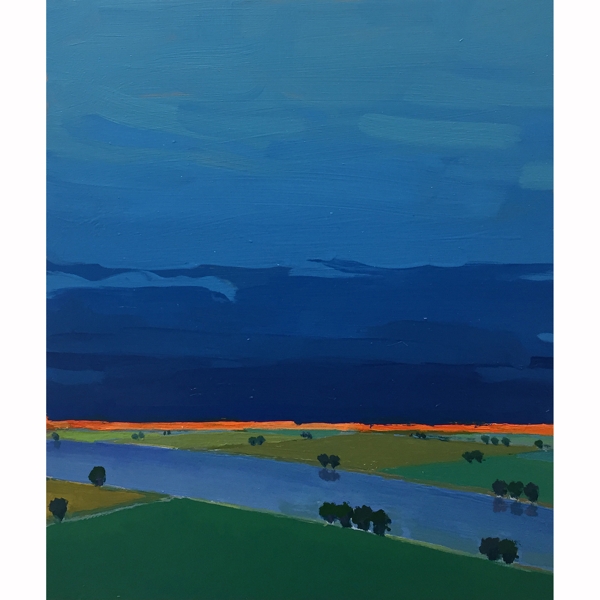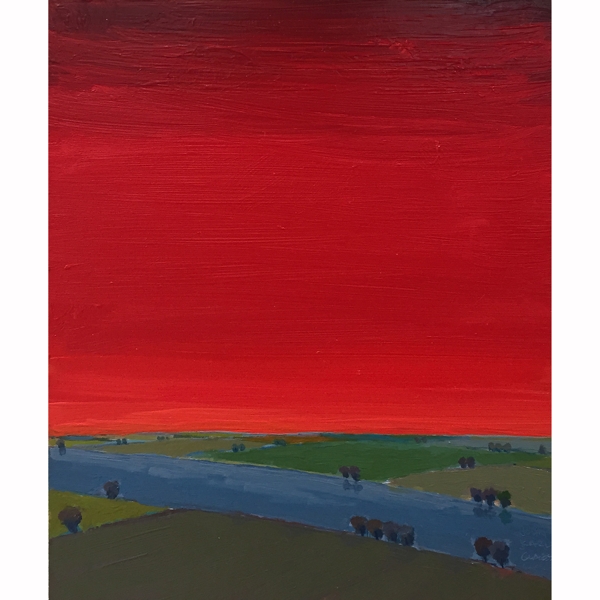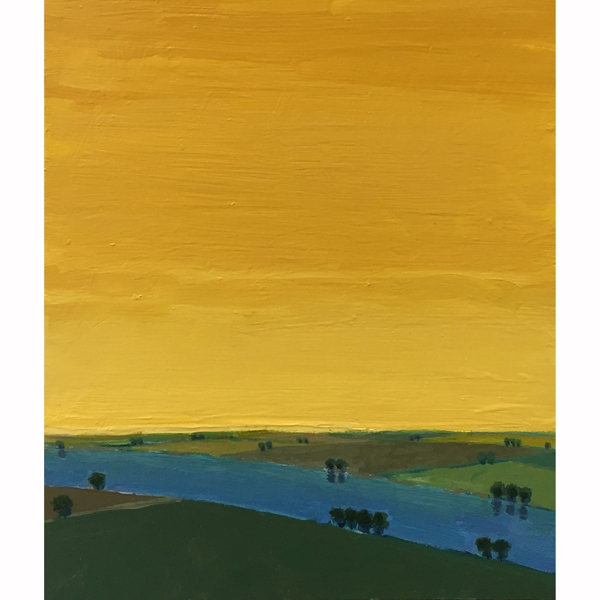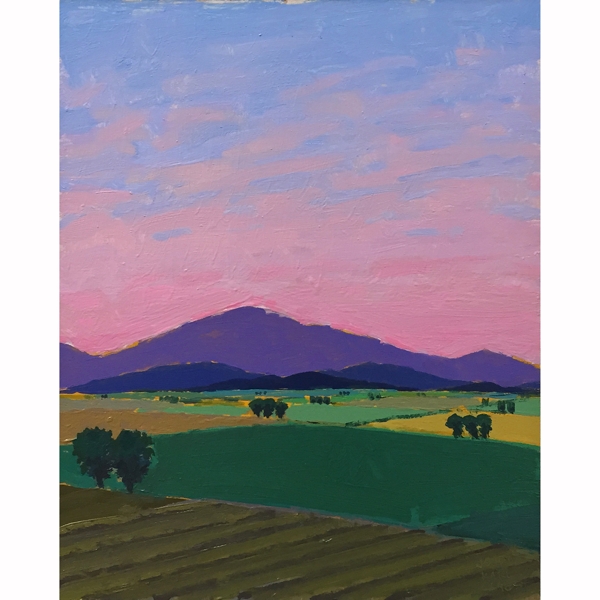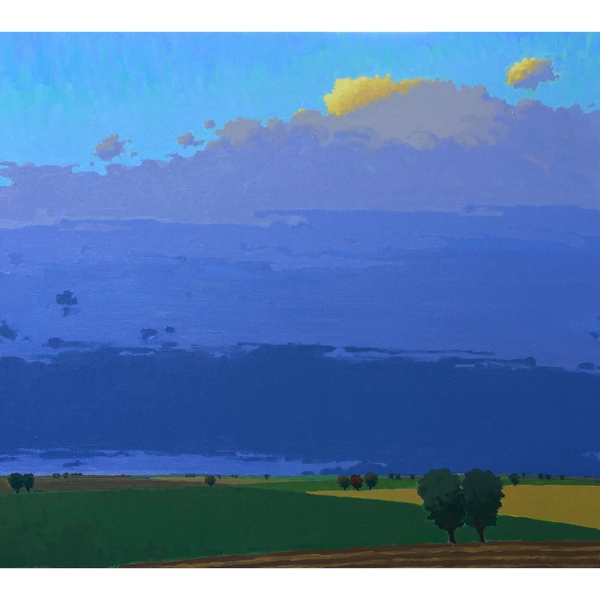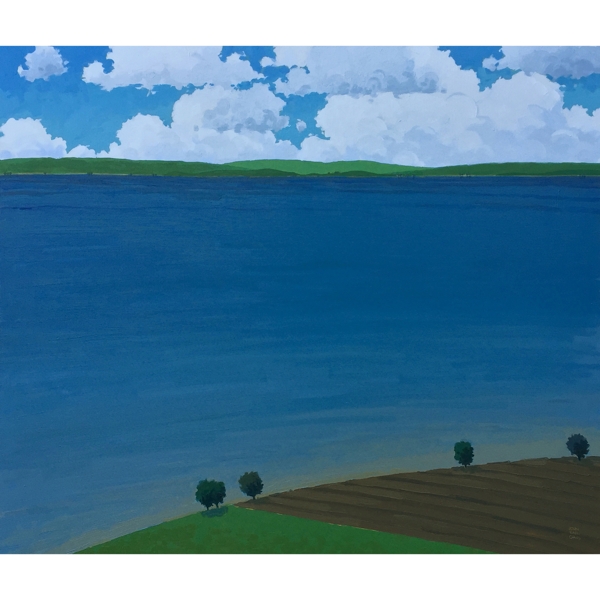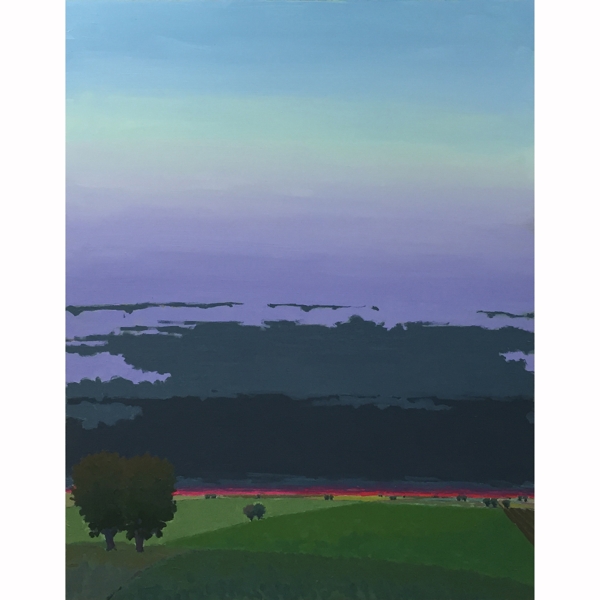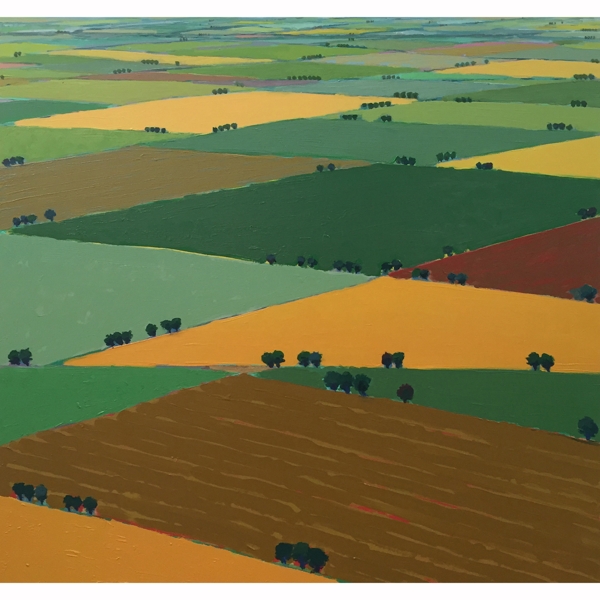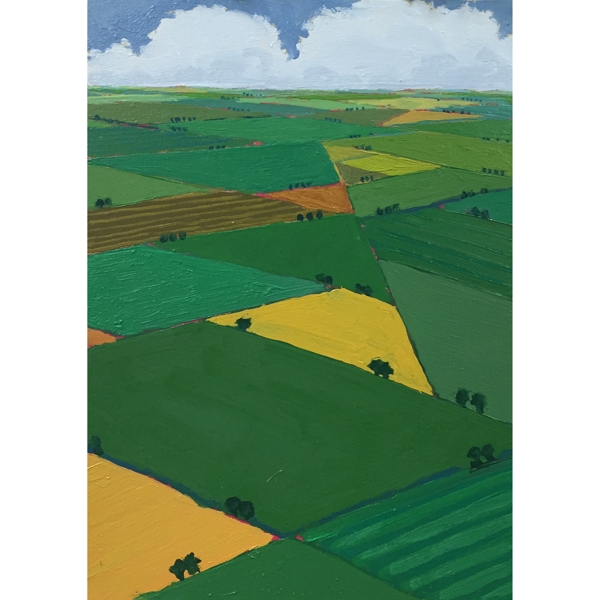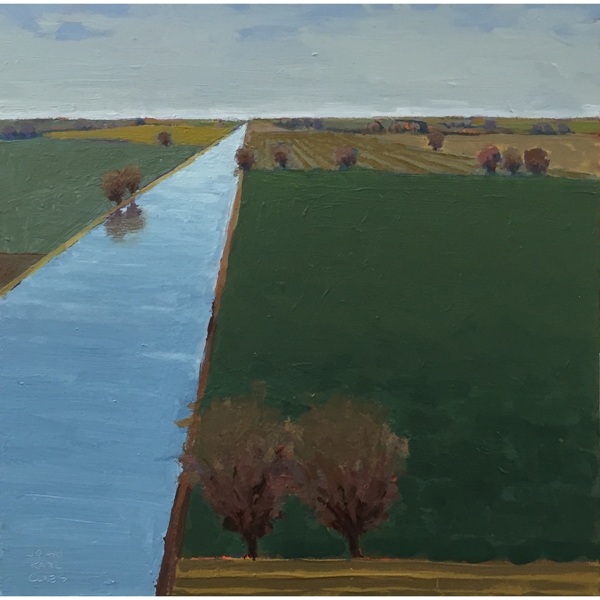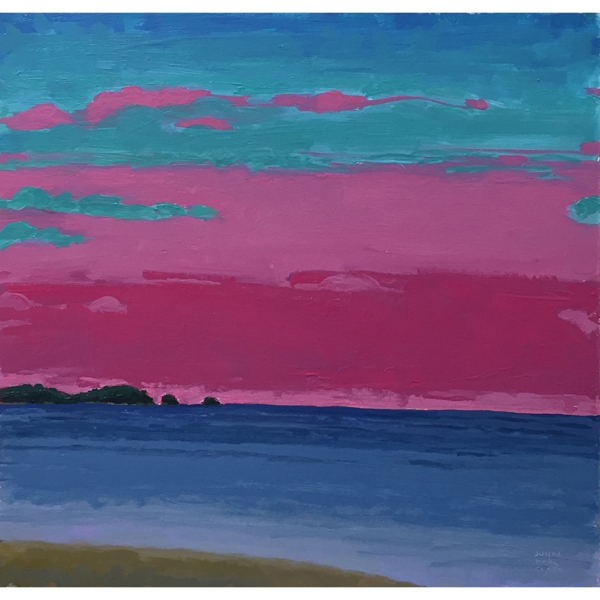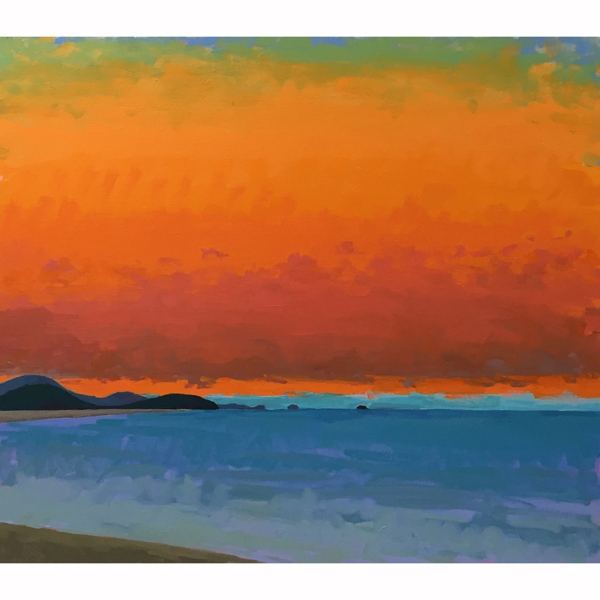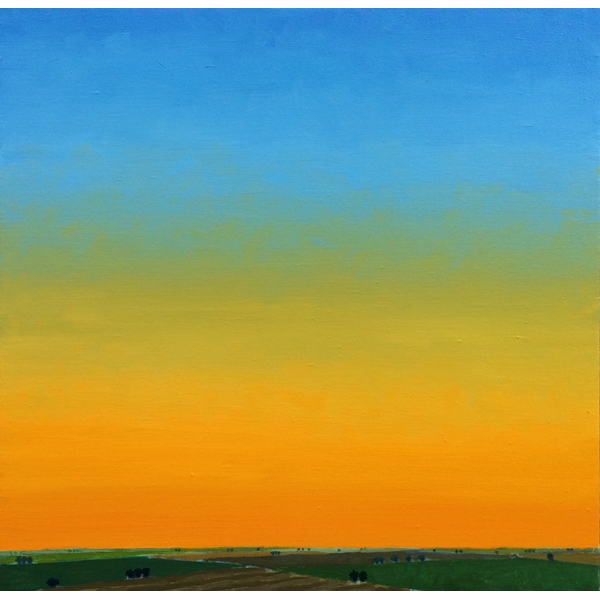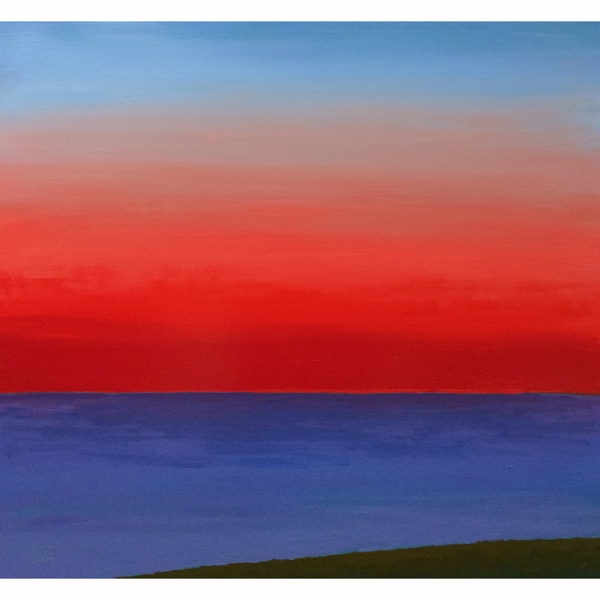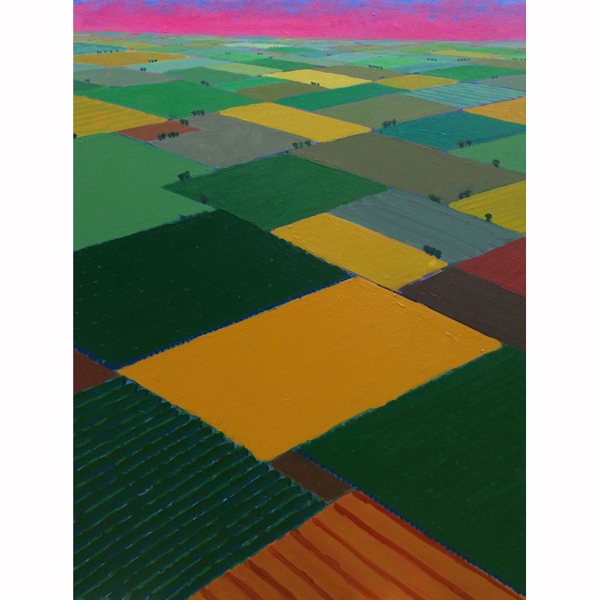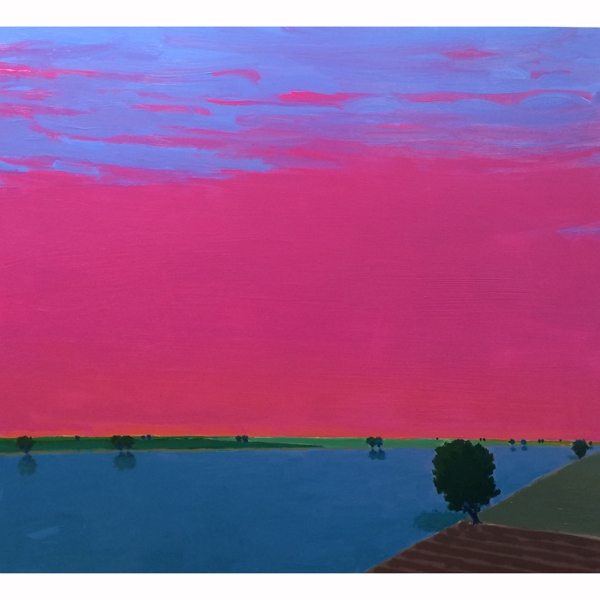 ---
John Karl Claes
California native John Karl Claes' landscapes enthrall his viewers, drawing them in with the endless horizons, geometric compositions, and vivid, unexpected colors. Upon his return to the San Joaquin Valley after studying art on the East Coast, Claes found the inspiration he had been searching for — the overwhelming openness of the Central Californian agricultural spaces. Not long thereafter, Claes began exploring the area in a friend's tiny agricultural plane, finally discovering the vantage point from which to capture the true endlessness he found so inspirational.

Painting only from memory and small, rapidly-drawn sketches, Claes brings his landscapes to life with sky-high perspectives and rich, saturated colors that surprise the viewer with how natural the intense hues feel in the context of a peaceful landscape. Claes' paintings evoke an almost surreal sense of wonder for the viewer about how such open, never-ending spaces can be captured within the rectangular confines of a painting.

Born and raised in California's San Joaquin Valley, Claes completed a B.A. in Studio Art from California State University, Stanislaus, and an M.F.A. in painting and drawing from the University of North Carolina, Greensboro. He has received numerous awards, both regionally and nationally, and has exhibited his paintings and drawings regularly in solo and group shows throughout the country. Claes currently lives with his wife and two sons in California's Central Valley where he also maintains his studio.
Artwork Inquiry
Fill out the form below to request information about this artwork.