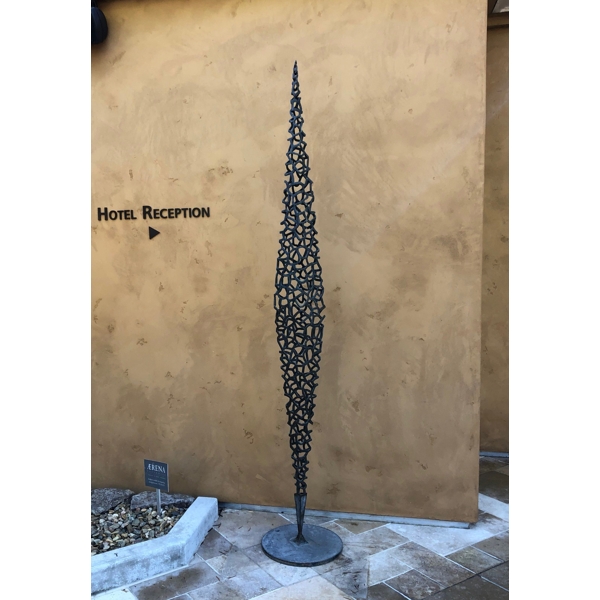 ---
Jonathan Russell
Born in Boston, MA, Jonathan Russell spent several years studying traditional figurative sculpture. Interested in expanding his ar-tistic vocabulary, Russell went back to school at the Massachusetts College of Art in Boston.

After leaving college, his sculpture became quite abstracted and stylized. He departed from the use of traditional materials such as clay. Instead, copper and steel became his essential medium. At the same time, he became much more interested in the dialogue that takes place between the piece and the viewers as well as among the pieces themselves.

Russell traveled extensively in Europe, from Morocco to Germany, in order to observe different cultural approaches and expres-sions of art. Based on these experiences he was invited to show at the Tacheles in Berlin Germany. His installation there, "Bodies in Progress," focused on the idea of disparate cultures coming together. It received high recognition from the community.

Texture, form, and line are important elements in the creation of personality in each sculpture. Emphasis is placed on the shadow behind or below the beauty of the surface as well as finding the balance of forms to create unity and harmony. Over the years, Russell has taught art classes and given workshops at such schools as Harvard University, UC Santa Barbara, and the Academy of Art University in San Francisco.
Artwork Inquiry
Fill out the form below to request information about this artwork.