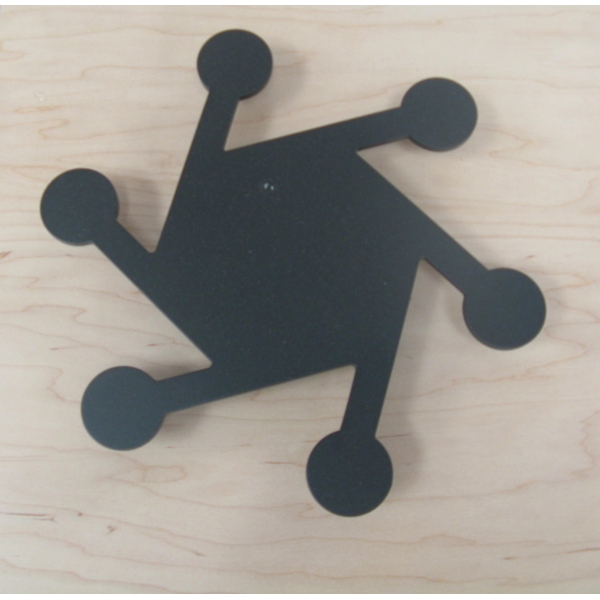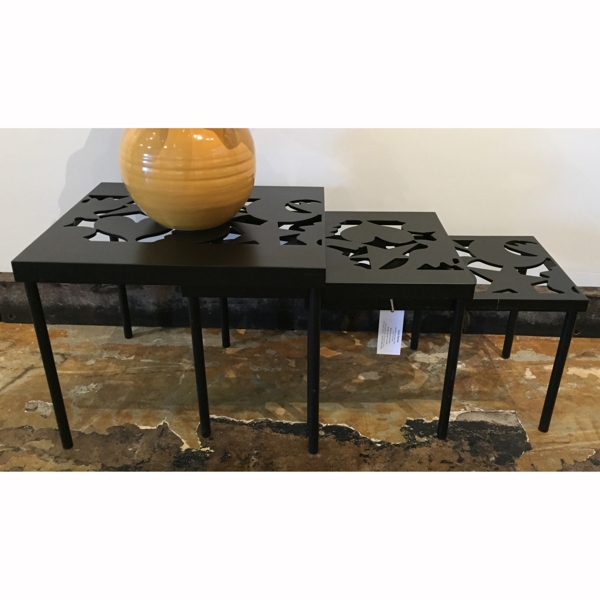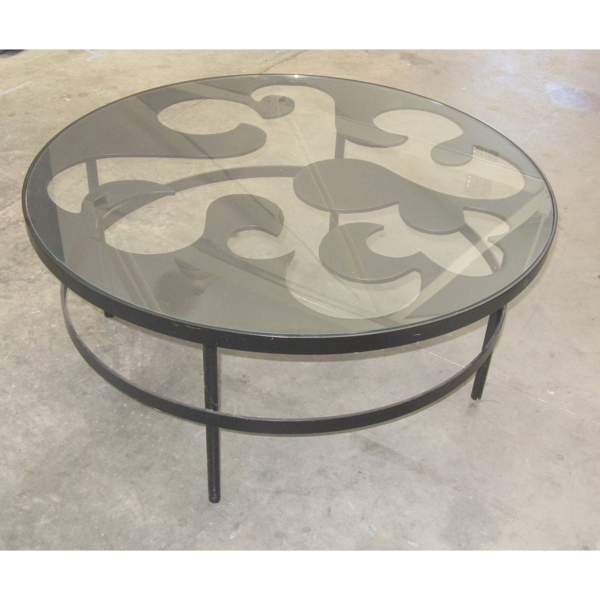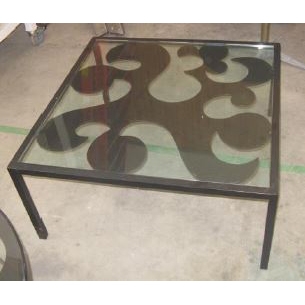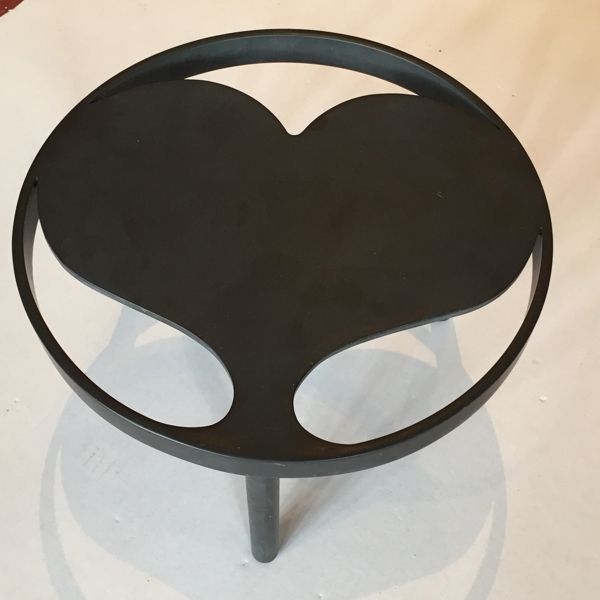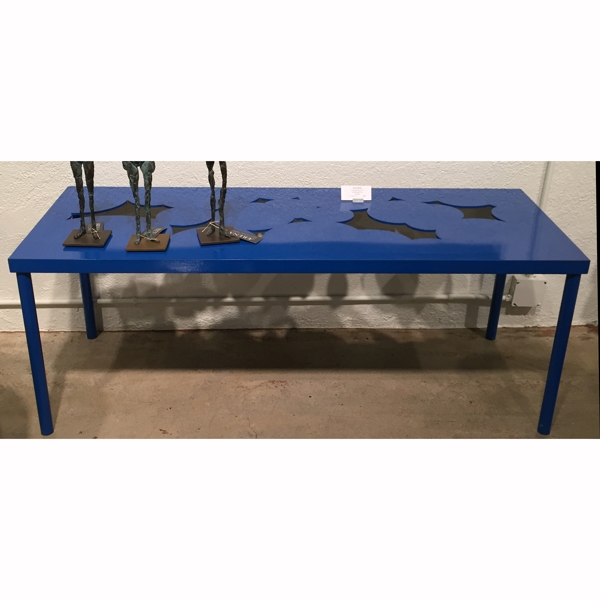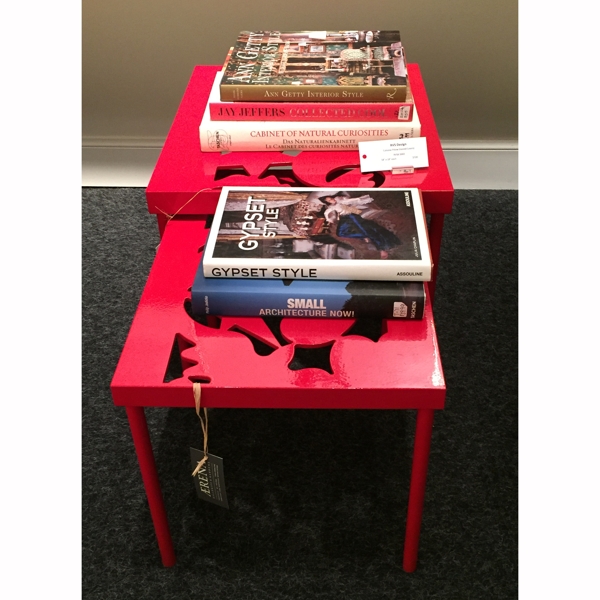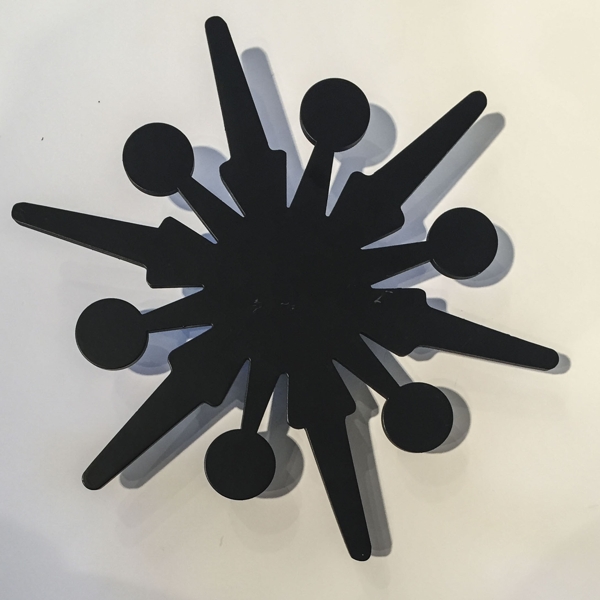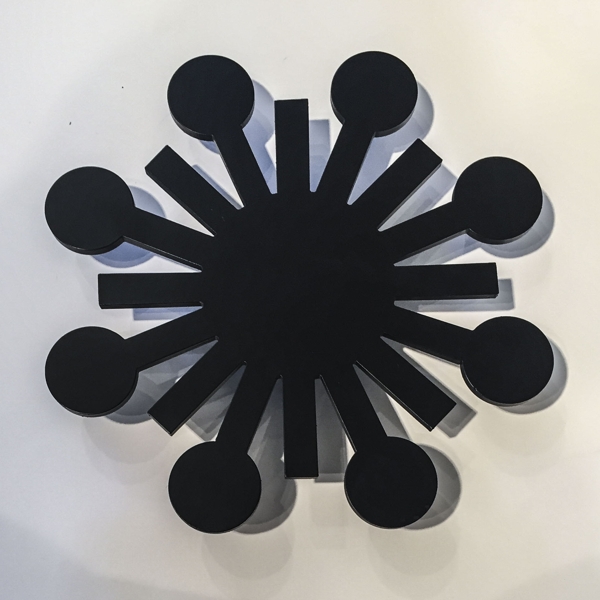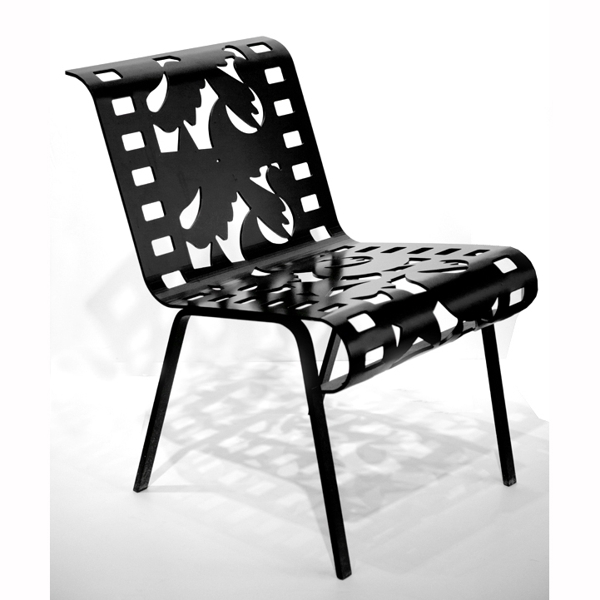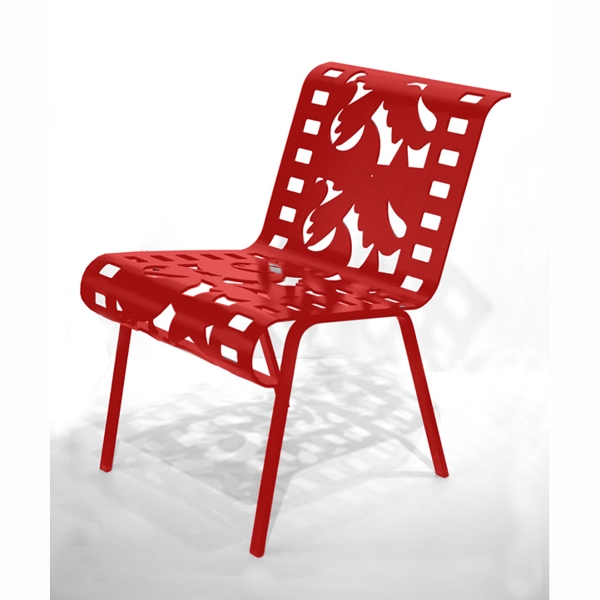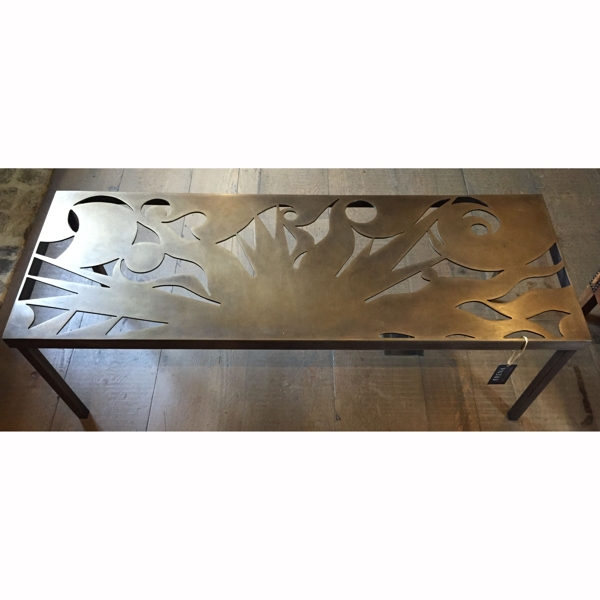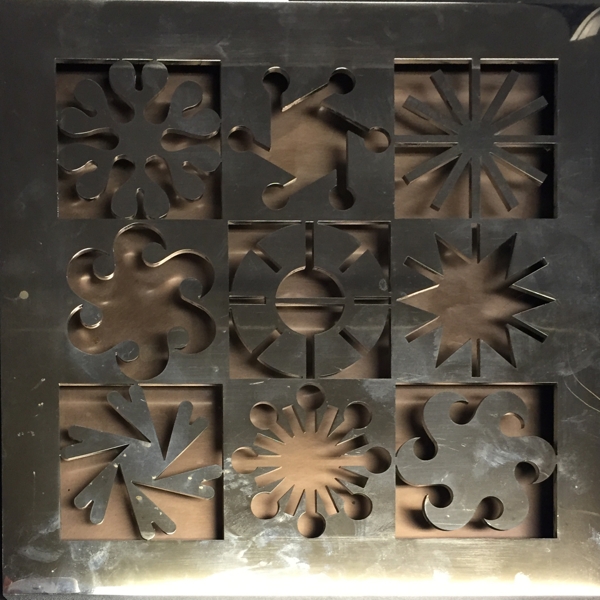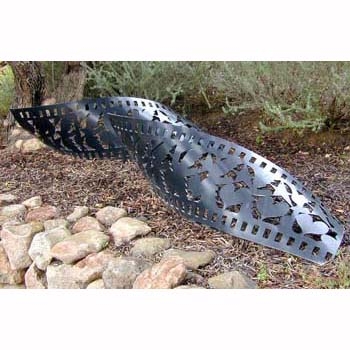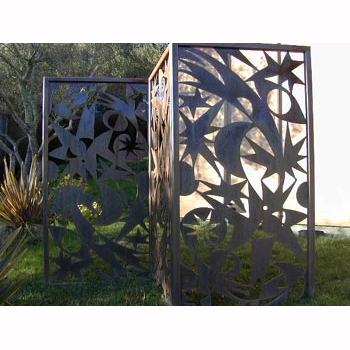 ---
Lucia Eames
Daughter of designers Charles and Ray Eames, and mother of sculptor Llisa Demetrios, Lucia Eames graduated from Radcliffe College with a Bachelor of Art and subsequently studied sculpture. She was a design partner in companies creating functional and attractive metal works and now continues to envision, fabricate and design a multitude of works for garden and landscape settings in a shared studio with her daughter, Llisa. Her commissioned public works include "Wind Harp" in South San Francisco, CA, "Clock Tower" in Newport Beach, CA and "Inscription Fountain" in Ft. Worth, TX.

Eames learned early on to look at a still life or selection of colors, then cut just one element out to get the feeling. She learned not to expect to "nail the idea right off the bat, but to come back and explore, redo."
Artwork Inquiry
Fill out the form below to request information about this artwork.