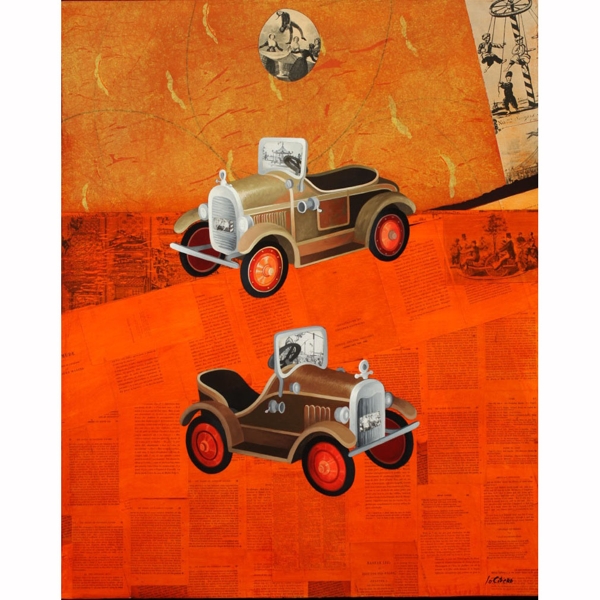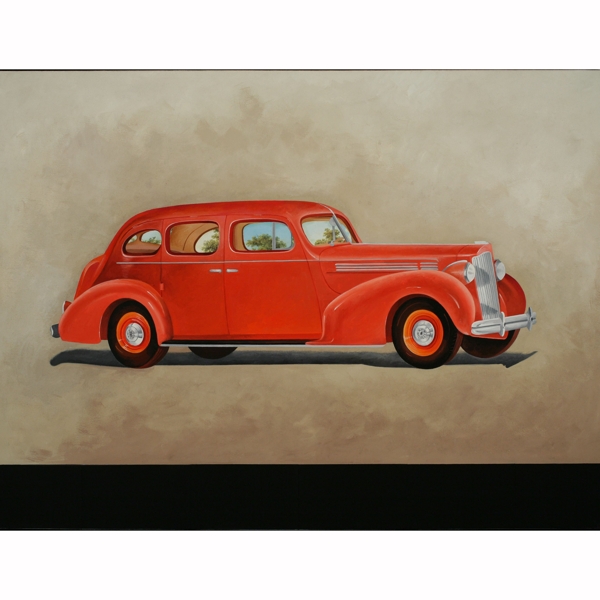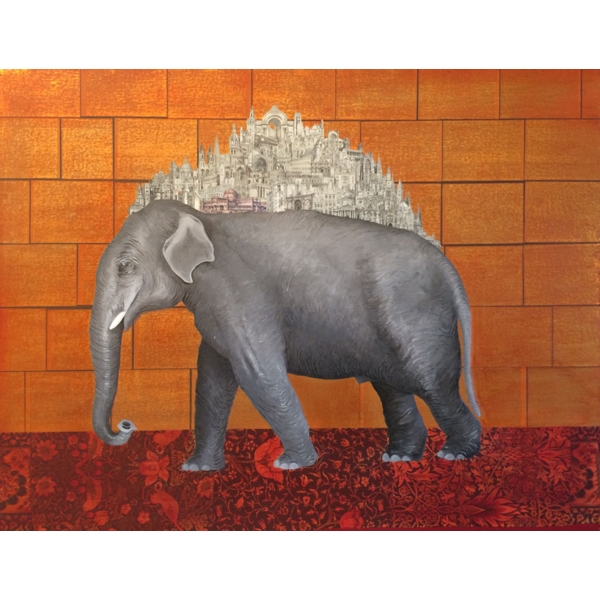 ---
Patrick LoCicero
Patrick LoCicero reinterprets the way everyday objects and animals are typically depicted by introducing overlapping collaged elements from a variety of sources, including the Kama Sutra, antique children's books, vintage wall paper, and old letters and journals, which he uses to guide him to his painted subjects. LoCicero's current series of paintings continues his interest in the use of overlapping collage, while exploring and transforming the tradition of still life and paintings of the natural world.

LoCicero's work is influenced by movement, not only from one place to another, but also the idea of traveling through time and space. His paintings are a metaphor for multiple kinds of passage - literally, symbolically, and culturally - with which he can reference people, places, and things that may no longer exist and lead the viewer to imagine their own historical associations. His choice of a particular paper to use for his overlapping collage directly relates and guides him to the imagery for his painted subjects. LoCicero's collaged paintings inventively reinterpret the collage technique, which was developed by the Cubists in the early 20th century.

LoCicero received his BFA at Ohio State University and his MFA from the San Francisco Art Institute. His works can be found in a great many distinguished public and private collections such as The Dayton Art Institute, Dayton, OH; The San Francisco Legion of Honor, San Francisco, CA; Trinity University, San Antonio, TX; Oregon Health Sciences University, Portland, OR; The University of Washington Medical Center, Seattle, WA; The San Francisco International Airport, San Francisco, CA; as well as commissions for the private collections of Nordstrom's and Saks Fifth Avenue.
Artwork Inquiry
Fill out the form below to request information about this artwork.