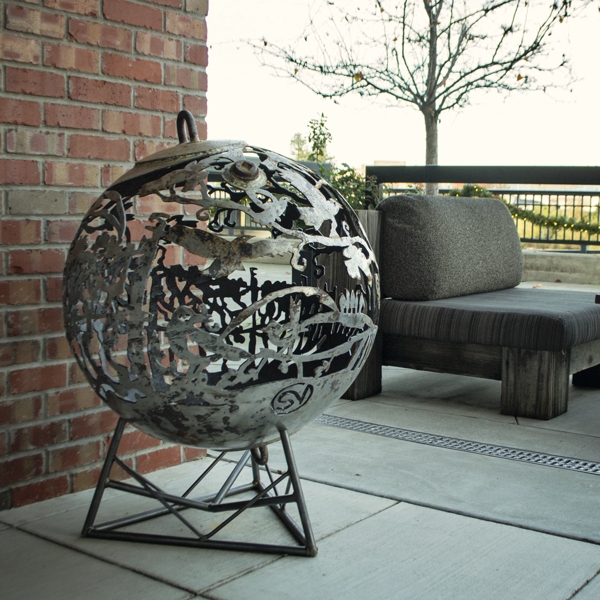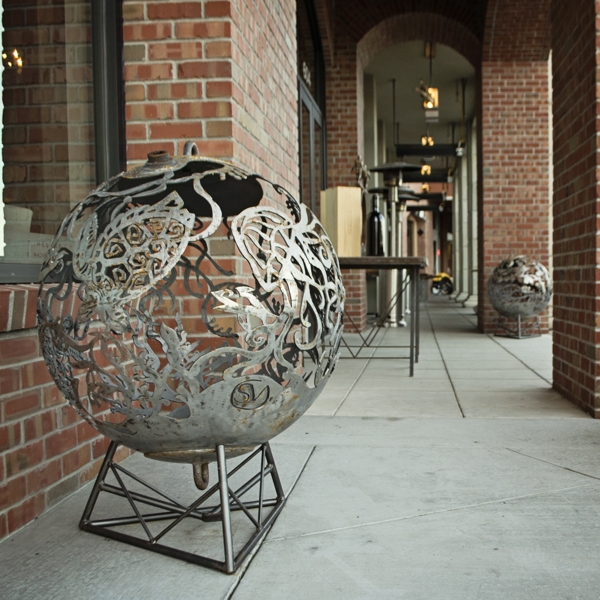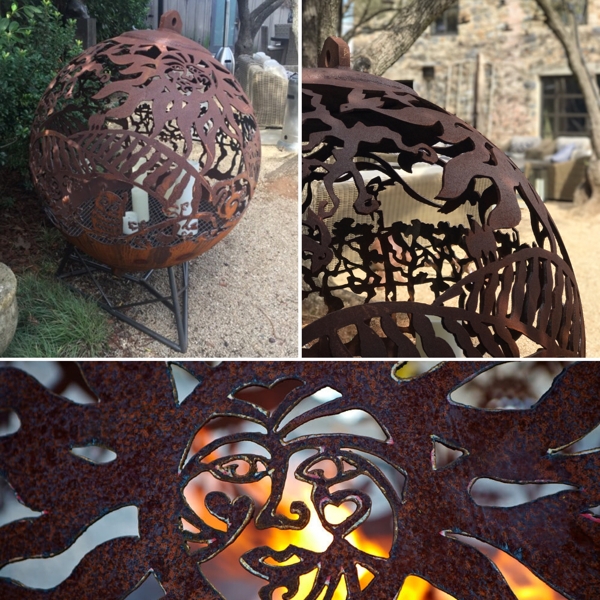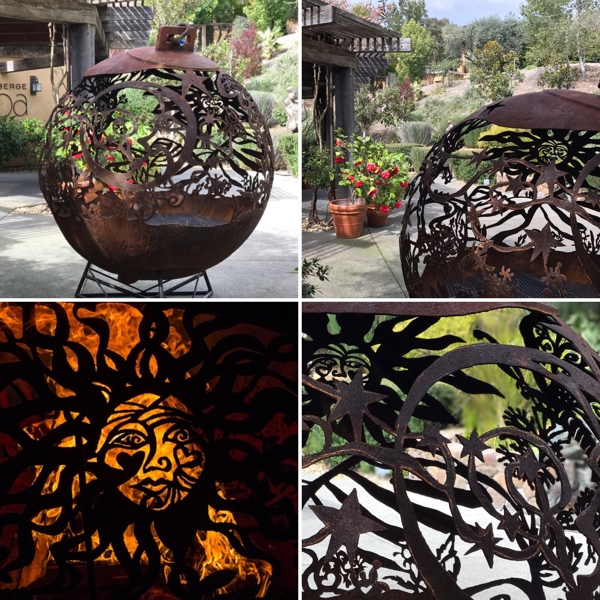 ---
Sandra Vlock
Sandra Vlock began Studio Vlock with an ambitions idea for a birthday gift. Vlock's very first Fireball came from an antique mooring buoy, which was repurposed with an imaginative and magical maritime world. From there on out, Vlock would continue to seek to engage people in a shared experience of community with her fantastical Fireballs. With themes such as Maritime Magic, Desert Dream, Harvest Moon, and Blue Heron Bliss, Vlock's vignettes capture the spontaneous magic of nature.

Vlock's functional fine art combines her experience as both an artist and an architect, and seamlessly blends her nature inspired scenes and expertise in fabrication with sustainable and repurposed materials into a unique environment for social gatherings. Vlock describes her works as "accessible, interactive, and approachable", which are natural draws for gathering and conversing.

Vlock studied Art History and English Literature at Cornell University as a College Scholar and architecture at the University of Pennsylvania, and has taught at Harvard University Graduate School of Design as a guest lecturer and the University of Hartford as an architecture juror, Connecticut. Her work has been featured in publications including the Wall Street Journal, Forbes, Landscape Architecture Magazine, Boston Magazine, and more.
Artwork Inquiry
Fill out the form below to request information about this artwork.