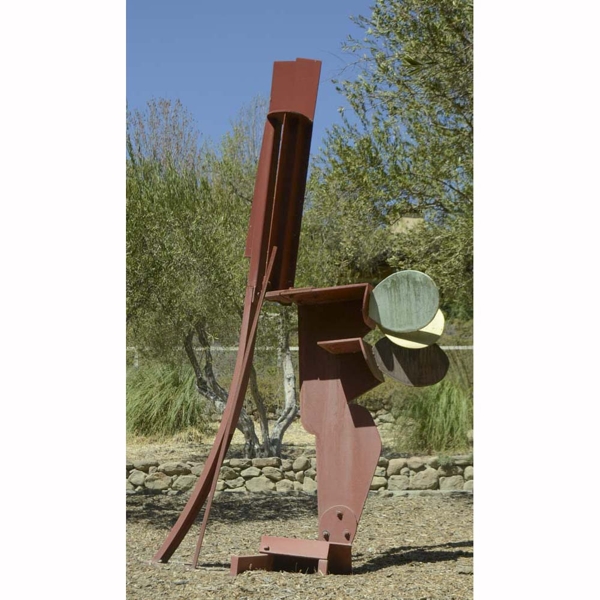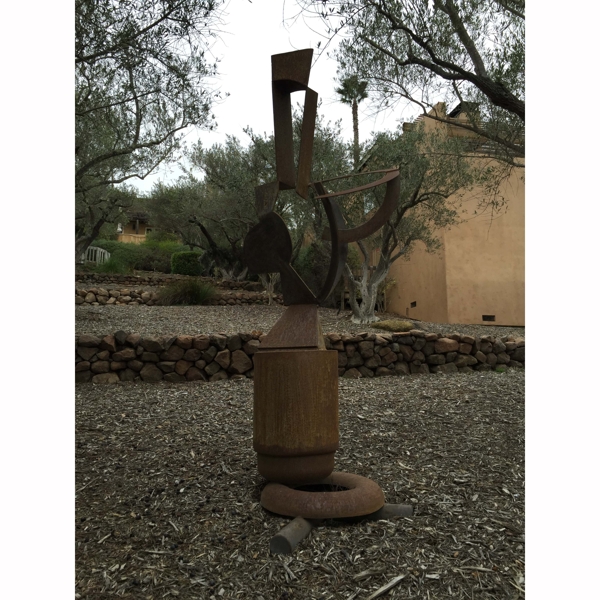 ---
William Wareham
William Wareham creates series of works with a strong common thread. From his earliest years as a fine art student at UC Berkeley in the late sixties, where Wareham used military surplus material in his sculpture, his concern with the medium and the technique is apparent. Through that search, he achieves some of the most consistently accomplished compositions in contemporary sculpture. Wareham has been using recycled steel as the primary source for his sculpture, but he goes far beyond what most artists do with recycled materials these days. It is the "pre-used history that the material inherently holds", he says, that inspires him. "These worn-out metal things will continue to have a life by gathering, refocusing and rejoining into a collective other life". Wareham has full control of the new compositions, but they also appear to have an uncanny life of their own, a power as new objects that hold the key to the life of the old: it seems that the scrap metal was always meant to be an element of the new sculpture in the hands of the artist.

Wareham received his BFA from the Philadelphia College of Arts and his MFA at UC Berkeley. His sculptures can be found at the University of SanFransisco, the Claremont Hotel in Oakland, CA, Chapman College in Los Angeles, CA and the Art Museum of Santa Cruz County.
Artwork Inquiry
Fill out the form below to request information about this artwork.