ÆRENA Galleries & Gardens
Reflecting the heroic spirit of Teddy Roosevelt's provocative "Man in the Arena" speech, ÆRENA Galleries & Gardens creates captivating spaces that celebrate the work of over one hundred emerging to internationally renowned artists who fearlessly express authenticity and integrity their work.
"It is not the critic who counts. The credit belongs to the man who is actually in the arena; who at the best knows in the end the triumph of high achievement, and who at the worst, if he fails, at least fails while daring greatly."
- Theodore Roosevelt
ÆRENA Galleries & Gardens' uniquely beautiful art and design venues feature contemporary art and sculpture, as well as finely-edited collections of furnishings, objects and curiosities dating from the 18th century to the present.
---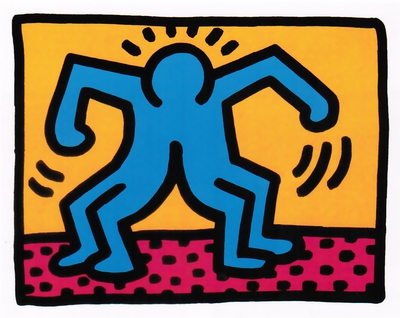 MASTER CLASS
FEBRUARY 15 - MARCH 15, 2020
VIEW FULL EXHIBITION PORTFOLIO HERE
ÆRENA Galleries & Gardens invites you to celebrate Master Class, a group exhibition featuring works by 20th-century masters Andy Warhol, Damien Hirst, Helen Frankenthaler, Jean-Michel Basquiat, Jim Dine, Keith Haring, Robert Indiana & Vija Celmins. In Master Class, we present a group of unparalleled artists who have left their mark on the art world as we know it.
The process of how art is made is as important as the finished piece. Drawing on empty advertising spots in New York subway stations and trains, Keith Haring created his work in public spaces to make art a universal experience. Infusing vital social and political messages, he chose to represent the hardships of the LGBTQIA community. In Andy Warhol's mass-production of silkscreen prints, he popularized his art process by making the production of his work the art itself.
Emulating, romanticizing and highlighting commercialization challenged the foundations of fine art. Robert Indiana was inspired by American commercial signage. He created his most famous work by re-positioning the letters in the word "love" into a stacked square block. By using a word that encompasses a universal human experience, Indiana effectively created one of the most iconic symbols in American 20th century.
Each artist we have selected has a pivotal story to tell us. Hirst's presentation of categorized knowledge, Frankenthaler's color field painting, Basquiat's playful notions on primitive art, Dine's diverse draughtsmanship and Celmin's rendered moments all have become conductors in the education of contemporary art.
Join ÆRENA Galleries & Gardens as we attend our group exhibition, Master Class.
info@aerenagalleries.com | 707.603.8787
---
We are always looking to add talented individuals to our team. Please visit our
Career Center
to view and apply for current opportunities.